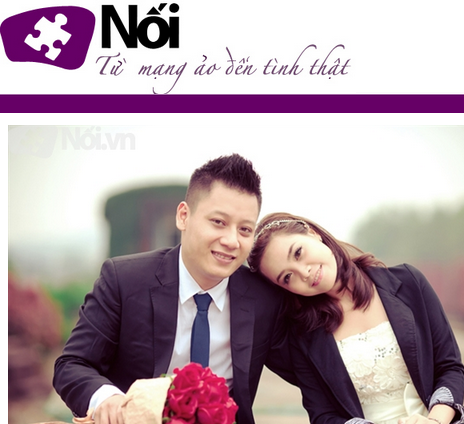 William Vu Huynh, co-founder and CEO of Vietnamese dating site Noi.vn, has been preoccupied with one question ever since he started his venture in 2008: How do you get shy Vietnamese men and women to connect online?
Being able to tackle this problem area was the key to Noi.vn's success. While William says that many have tried and failed, Noi.vn has managed to build itself into one of the country's largest online social dating networks.
While he has declined to reveal financial figures, he says that Noi.vn has 750,000 registered users, out of which there are 400,000 monthly actives (currently growing at 2 percent month-on-month). From all of them, over 4,000 couplings and over 500 weddings have resulted.
From this strong base Noi.vn is moving to consolidate its position by catering to different niche markets and entering even more platforms.
This year, the company will be creating dating shows on television to reach out to more single men and women. They will also be rolling out products that facilitate friendship building, reaching out to non-dating users to enlarge their total addressable market.
While primarily a web platform, it has gone into mobile this year, launching an Android app that is seeing between 1000-5000 installs.
For William, a computer science and business graduate from the University of Texas, getting to this point required a lot of trial and error as well as a process of becoming familiar with their market and building a product to cater to the unique needs of customers.