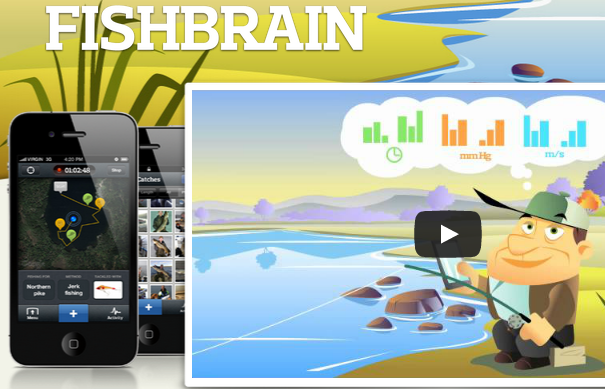 Back in November last year, Swedish startup FishBrain won the startup competition at Slush in Helsinki.
The startup is a social network that lets sport fishing enthusiasts share their fishing experiences with friends using web and mobile apps. Users end up sharing best ways to catch a fish in a particular lake – as one does.
Now the startup is set to expand into the U.S. after raising a seed round understood to be in the region of $150,000. In the U.S. there are 40 million anglers, which is more than play golf and tennis combined, and the retail market is $45 billion per year. So there is a big fish to catch in this space… So far the app on Android and iOS has garnered 100,000 registered users and 50,000 logged catches.
The team behind FishBrain is Johan Attby, Marcus Fransson and Jens Persson. Johan is a serial entrepreneur and previously founded the software company Tific, which was acquired by PlumChoice, Inc. in 2011. Johan has lived in Silicon Valley for many years and one year in Boston. FishBrain recently won Seedcamp Berlin.