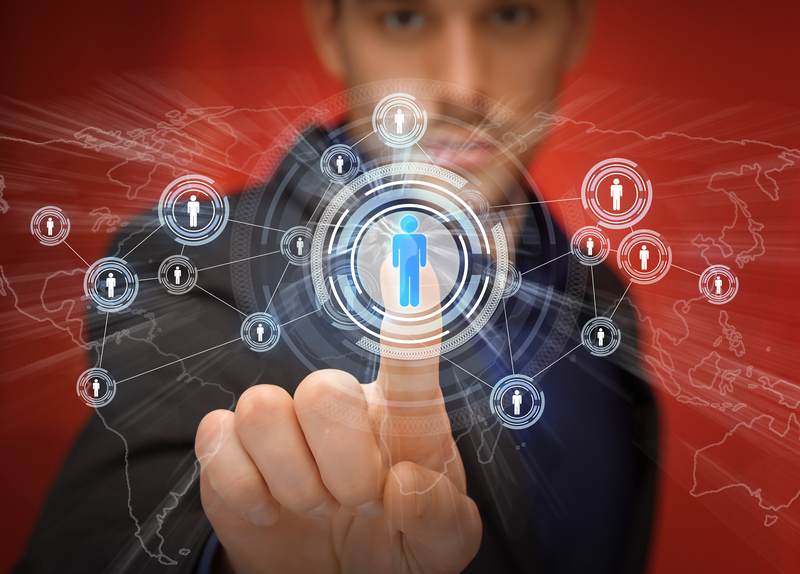 Social networking websites, be they Facebook, Twitter or YouTube have grown in relevance with passing time. Dependence has grown on these social networking websites and everyone, young or old are active on social networking sites.
Communicating with friends and family has become easier given the ease with which these social networking sites are accessible.
Social networking sites have also shown their relevance in a totally different perspective. One can get in touch with potential employers and co workers too with these social networking sites.
Acquaintance with Potential Employers
Acquaintance with potential employers becomes a reality with social networking sites. One can get in touch with the employers through their social networking accounts. Once a probable mode of communication has been established, you will find that response from the probable employer will come with amazing speed.
As one has given his or her detailed description and share details about their interests and liking's in the social networking sites, it becomes easy for the potential employer to understand the psyche of those seeking any kind of job.
With social networking sites becoming popular, companies have taken to recruiting potential employees after checking out their social profile. This kind of emerging trend is very relevant in sectors as Business Process Outsourcing (BPO) and Knowledge Process Outsourcing (KPO).
Having the right kind of social profile can act to your advantage as you may land up with a golden opportunity that can bring wonders to your career.
Developing Friendship with Co Workers
Social Networking websites have an additional benefit. As one shares their personal information on these sites, it becomes easier for co workers to bond with you. Two people having similar interests might not be able to know about each other through direct communication as much as can be learnt by scanning the social profile.
This brings added benefit to both the potential employer and co workers. With better understanding of each other's personality, better work performance is guaranteed.
Resource Saving Through Social Networking Sites
This is another distinct advantage of social networking sites that has not been much discussed. Valuable resources, be they in form of money or time gets saved by use of social networking sites. This holds true both for potential employers and co workers.
Interviews get conducted via the social media measures saving resources in terms of time and money. At times potential employers have arranged for an interview panel that cannot come to a physical location to conduct an interview.
Social media sites come into much relevance here as the proposed interview panel can get to know much about the candidate from their social profile much similar as scanning through the resume of the candidate.
Times are not far away when including the social website details in the resume will become a pre requisite for getting a job.
Resource saving also becomes a reality when it comes for dealing with co workers. Better understanding of each other, sharing of work online is an added advantage of social media.
Relationship Boosting
Relationship boosting is a reality that comes along with social media websites. This works as an advantage for both co workers and potential employers. As one gets through the first stage of interview for a potential job, the potential employer can start interacting through social networking sites with the probable employee.
The added advantage of this kind of interaction will be that the potential employer will get an understanding of employees psyche and by the time the employee joins both employee and the employer will develop a bond for each other.
Co workers too will benefit from sharing of information via the social networking platform. As one shares information on various issues through the chatting format developed by sites as Facebook, better understanding of each other's perspective emerges.
This brings professional competence too as co workers become aware of each other's skills. Contrary to the fact that social networking platform might be used for wasteful discussion, employees have started understanding its relevance for informative purposes.
This is the reason for which companies have allowed employees to interact with each other through social media platform. Not only it saves resources, be it decreasing the telephone bill or reducing the noise level in the office as information can be shared via the medium of chatting that is easily available  and accessible in social networking sites as Facebook.
Social networking sites have emerged as a valuable resource in last few years and advantage of the same needs to be taken for connecting with each other, be it for personal or professional purposes. Use the same and realize the benefits.
This Post is written by Claudia. She is a writer/blogger. She writes articles on Technology, social media, WordPress, Gamification, website development and online development etc. These days she contributes on Devrover.com