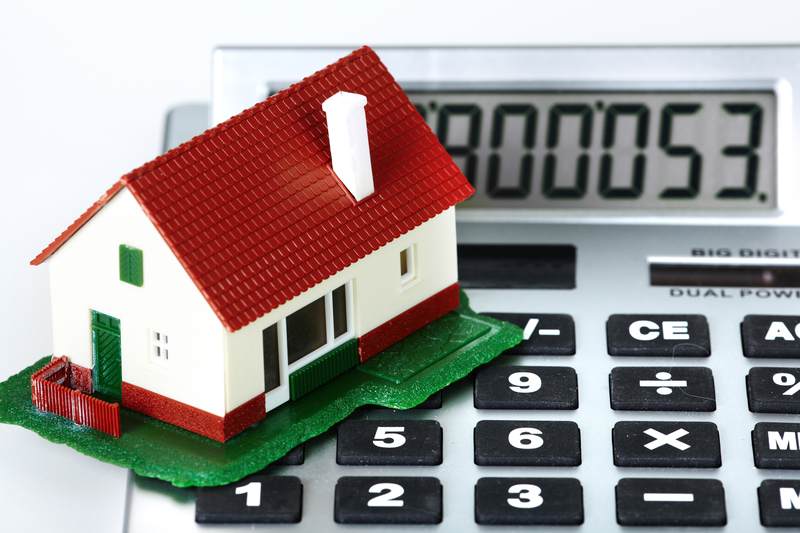 As reported by the National Association of Realtors (NAR, USA), for more than 2 million of ordinary realtors something more than just broker license and property selling skills scored a success in real estate business. According to expert opinion, from 40 to 80 percent of all estate agents have a real opportunity to be more auspicious thus far and start an own business. What makes them loose gains and professional ambitions? We have a better idea: let's try to find out all those lucky 20% ingredients of success. How did they manage to start and run this high risk and high reward business?

Real Estate Business Foundation
Starting up a Real Estate business – is quite a serious step in any broker's career. It requires specialized knowledge in addition to selling skills. We are sure, it is impossible to start and grow profitable business without following elements:
Education in real estate. Obtaining a college degree is preferred, but knowing real estate document flow, laws, transactions and document forms will also be a major asset. Visiting real estate seminars, classes offered by real estate groups, online courses and reading real estate books – we strongly believe that permanent self-education is a key factor to success.
Determine Business Structure. Multiple organizational forms are possible, starting from real estate holding company such as a limited liability company or S-corporation. Otherwise simply claim the income on "Schedule E" of your personal tax return.
Register your Business. Real Estate Business registration is required for business entities only (as a rule, sole partnerships are not registered). Real Estate Business can be registered with the secretary of state or department of treasury or another appropriate state agency.
Broker's license. As a rule, brokers are required to take a state-approved course, be 21 years old and have practiced real estate as a salesperson for 2 years. In some states broker's license is not required; anyway you can apply for it from the state's Department of Labor.
Office equipment. Successful broker's offices are quite similar: they are well-equipped and have good transport accessibility. Waiting areas, conference rooms and parking are also required.
Insurance. As a broker, you legally take on liability for the actions of your agents. Errors and omissions insurance may protect you from financial losses when client sues the brokerage.
Property differentiation
Now, when you've arranged your business basis, think about property – the most important broker instrument. Famous marketer Jack Trout said "Differentiate or die". Use this advice when choosing the property to invest. We will add: you must develop, buy or sell properties according to the corresponding market demand. Additionally, the properties leased or sold are subject to the demands of the buyer or lessee. This is true for both residential and commercial real estate. What should you do here:
Monitor, research, learn! We strongly recommend you to monitor professional statistic reports and marketing researches. Don't know where to invest? Tracking major foreign economies, analyzing credit standards for resident foreign buyers and studying economic uncertainties impact on future price trajectories can help you find right answer.
 Differentiate. Choose certain property location and property type. Are you going to invest in residential or commercial properties? Well, it's up to you to decide. Even when it comes to a section such as commercial real estate, you must still consider on what type of commercial properties you will be buying and selling. There are industrial and depot realties, office buildings and parks, warehouses and retail centers. We'd advice to concentrate on a single property and build from there. Ideally, you should find a low-maintenance property in a well-developed infrastructure (good schools, low crime rate, close to major freeways, shopping malls) available at a price you can afford.
Analyze. Gain access to information about the prices of the similar homes in your target neighborhood and how much they rent for. A real estate agent can provide you with this information. Analyze, whether after the purchase and repairs, the property will return sufficient return and cash flow. If you can perform the repairs yourself, you will save money and ultimately receive a bigger return on your investment.
Purchase. Apply your original assets to purchase the property. Here, you can also consider bank foreclosures and short sales. The amount will vary based on your location and type of property. To successfully launch a real estate business, you must lay out your financing strategies and secure financing methods. Applying for bank or private lenders' loans can be a good idea. Sharing the burden with investors is also a good financing method to start with. Combining these two options may result to an effective funding solution.
Marketing and promotion
Marketing is the least, but not the last important business aspect. Bad marketing – is the main reason of new businesses failure. Here we've listed most important aspects, specific to real estate business starters.
Business interface. Did you know that approximately 80% of home shoppers begin their home search online, according to Forbes.com? A professional looking website is both an online office and initial impression of the company. Hire a search-engine optimization company to boost your website's visibility in the search engines. Employ a service that will allow you to display all the listings in a Multiple Listing Service. Don't forget about offline interface: office sign, yard signs. Company logo.
Customer acquisition. Develop your clientèle. Each agent you employ will probably bring some clients. Advertise your brokerage in newspapers, real estate publications, and on television and radio. Meet with potential renters and determine who qualifies based on criteria you establish for all applicants.
Agent relations.  Recruit agents as they will bring a lot of new customers, ideas and excitement to your brokerage. Complete an agreement to outline your expectations of agent behavior including paying conditions.
Here we tried to list all tips and tricks for those, who want to start Real Estate Business. This article will help you to understand its intricacies and principles. Besides, only your personal involvement in project development, enthusiasm, and ambitions will do profitable business.