PG Dating Pro is a content management and user management system that lets you build your own dating website and target any niche audience.
It is natural that you as site administrator would want to keep in touch with the members to provide support and guide them along the way.
You are offered lots of communication options, some of which you may not consider as such at the first sight. And yet they may be a nice way to convey your message. Let's take a closer look.
1. Individual contact
This one is pretty obvious. You can contact every site member by three means:
-contact site member by registration email;
-send message to internal mailbox on the site;
-send message as account alert which means that the member will see your message when s/he goes to the account page.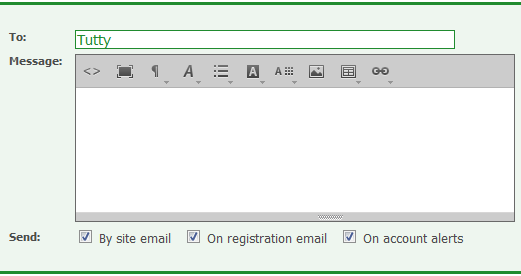 2. Banners
Place an image or HTML / JS code on the site pages for your site members to see. You are only limited by your imagination as to contents of your banners.
There are three advertising spots and various sizes that you can choose from, making it easy for users to come across the information you want them to see. Banners can rotate.

3. Site pictures
Similar to banners, pictures can tell a lot about your dating site to visitors. Directly from administration panel you can post background pictures, change main images on your landing page, upload images into slider, and so on.
Whatever people can see on the landing page highlights the idea of the website, so use this opportunity to bring your message across.
To be continued…