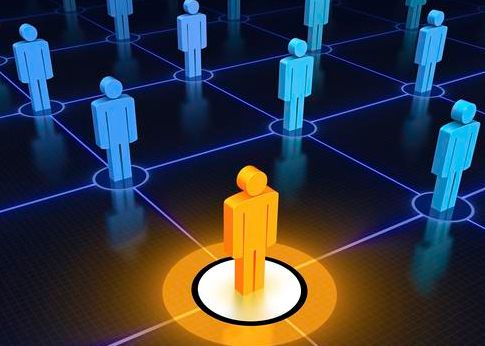 (iStockphoto)
There are many ways to get noticed in the workplace these days. Some of them bring positive attention, others draw the ire of bosses and recruiters, and some attention-getters are entirely accidental.
Getting noticed is a topic a number of LinkedIn Influencers weighed in on recently, from the bad habits of jobseekers to the best ways to get a chief executive to notice you — for the right reasons — and more. Here's some of what they had to say.
Michael Fertik, Chief Executive Officer at Reputation.com
In a world where hiring managers increasingly come to jobseekers, Fertik asked whether people looking for jobs have adapted to this "pull economy" in his post, Jobseekers' bad habits in the pull economy.
He offers five indicators that today's jobseekers might be behaving in ways that won't attract recruiters or others who'll be looking to hire. Among them:
"Trusting the machine. Simply putting your application in with the company, via its online system and calling it good is a rookie mistake… You may have to put in a formal application at some point but relying on the system is like pitching a penny into a black hole and hoping to find it again," he wrote.
"Being stupidly social. More than 90% of recruiters and hiring managers have visited a potential candidate's social media sites. Let's be clear: it IS smart to be on social media as a jobseeker – unless you're stupid about it… And while it's completely, utterly human to think, 'It can't happen to me,' it can (and will)," Fertik advised.
James Caan, Chief Executive Officer at Hamilton Bradshaw Ltd
"We all want to get on in life and move our career forward as quickly as possible and that often means being able to stand out from the rest of the crowd. But in such competitive times that can be a lot harder than it sounds," Caan wrote in his post Five steps to get your CEO to notice you when you think your career may be stalling.
The first step: "Show commitment… Every boss wants people who are willing to put in the extra effort rather than deal with individuals who are looking to do the minimum needed to get by. That does not necessarily mean working the longest hours in the office but what it does mean is the ability to go that extra mile when necessary. Make sure that every task given to you is done on time and to the standards expected and wherever possible beyond," Caan wrote.
Next up? "Be enthusiastic. Having the right attitude towards work can go a long way towards getting yourself noticed. As a manager it can be frustrating and draining to have to constantly remind people about outstanding work and missed deadlines. Having the right attitude and a genuine enthusiasm for your work is not only good on an individual basis — it can also create a positive atmosphere in the office," he wrote.
The other steps Caan suggests include showing initiative, speaking up about your ambitions and being adaptable and open to positions you might not have considered before.
Other Influencer Topics
John Taft, CEO at RBC Wealth Management, in his post Tough decisions for new fathers, contemplated the decision of Hunter Mahan, the professional golfer who was leading in a tournament whose first prize was more than $1 million, but who left the event to be with his wife who was about to give birth to the couple's first child. Mahan's actions, Taft wrote, have garnered a lot of attention, "largely, it seems, because he was on the verge of professional and financial success that few others have achieved. However, the response to his decision also seems to suggest, at least to me, that we are still somewhat surprised when a man places his family ahead of his career."
Mark Tercek, president and CEO of the Nature Conservancy and formerly a 24-year Goldman Sachs employee, delved into a key lesson leaders in the business world can learn from the nonprofit world , that could lead to better leadership and greater staff productivity.
The email inboxes of professionals always seem to be overflowing — leaving recipients overwhelmed. Jeff Weiner, CEO at LinkedIn offers up seven ways to manage email so it doesn't manage you,, including establishing routines, sending less email yourself and being precise in your words.