In a traditional society, it is important that people to be wed share views on family and children, culture and religion.
With dating site CMS Dating Pro, you can put special emphasis on the important questions, such as Religion, Caste, Mother Tongue, Marital Status, and you can even ask questions like 'Who signs me up on this website' with answer options including parents, relatives, friends, and so on.
This is an example of how you can create a new question with the powerful built-in tool called Profile Builder. All modifications are performed directly in administration panel, so you do not require any programming knowledge to add questions.
While in admin panel of your website, go to Settings > Profile builder > Custom fields > Add new field:

After that you will be able to create answers to this question and you will get to select the field type as well: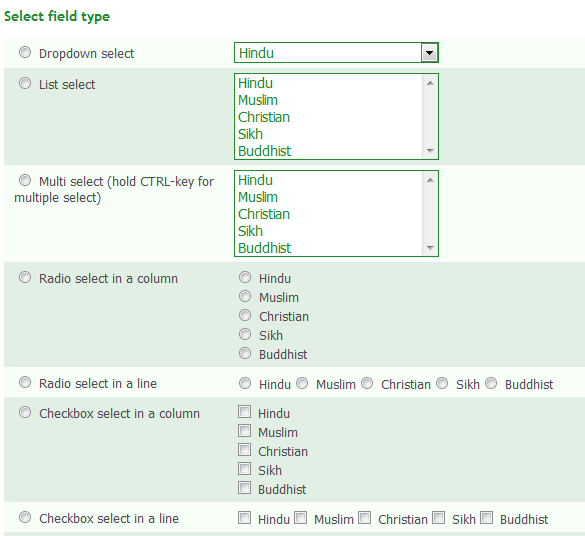 Now you have a new question that you can add into the sign up form. Get back to Profile builder > Registration > Edit page > Select the field from Custom fields > add it by clicking green plus > drag and drop the field into the required position: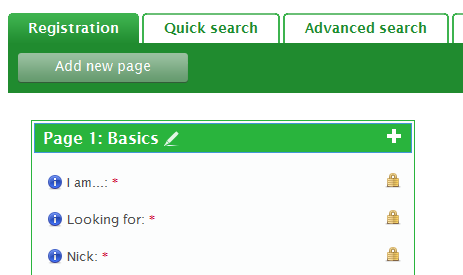 >>
>>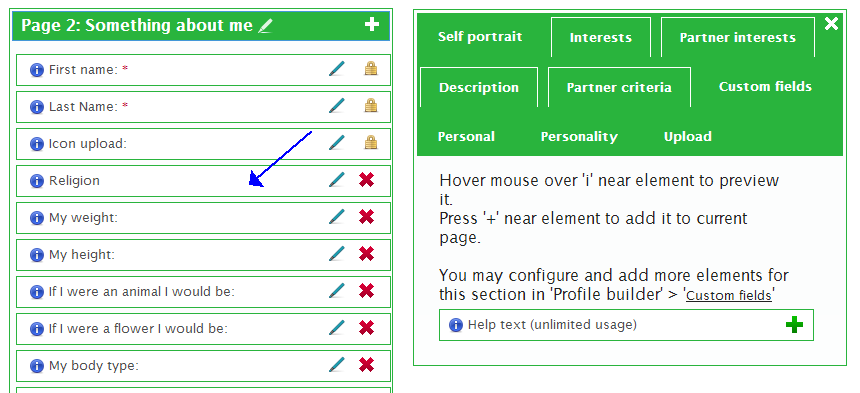 This is what your site members will see in their profile: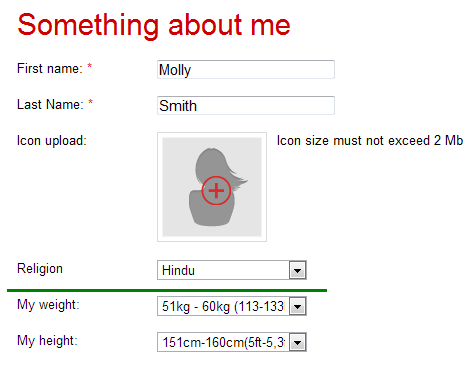 You can also make good use of the Multi domain module.
Multi domain module will help you run your site with a single database but make it available under different domain names, for example, www.dating-in-region-one.com, www.dating-in-region-two.com, www.dating-in-region-three.com and so on.
Additionally, you can decide whether you want to keep the site files in one place or in different places. Compare the two diagrams below.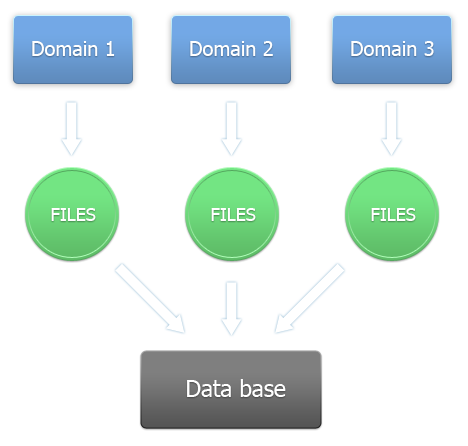 and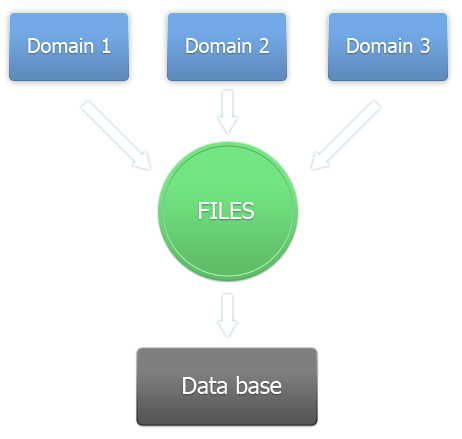 Another feature that you may find necessary for your matrimonial website is User verification tool. The idea is, your site member proves his/her identity and intentions to you as site administrator, in any acceptable way, and you can mark them as verified.
This tool will help you make sure there are no dishonest people on the site. It means better security and trust.
This is what your site members will see:

- The tick means that the user is verified.
There is one more feature that we would like to tell you about because it also has to do with security and positive website experience. Uploads moderation will help you review all files that your site members add to the website, before other people will see them. You can approve or decline a file, or mark it as adult content and people will be warned before they proceed to view this content.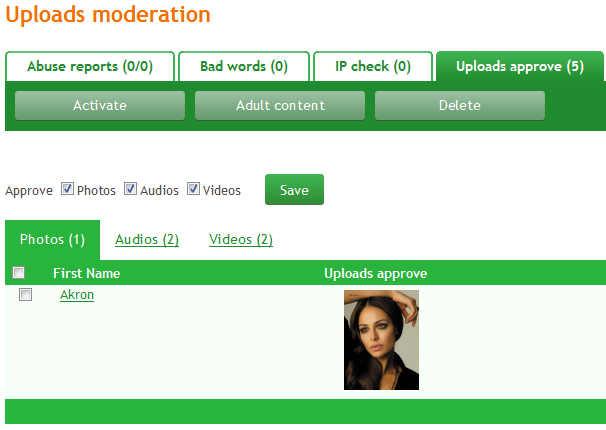 You can choose to employ Moderators to help you with this and other tasks and give them restricted access to the site admin area.
Go to Settings > Administrator settings > Multi-admins > Add multi-admin to restrict access: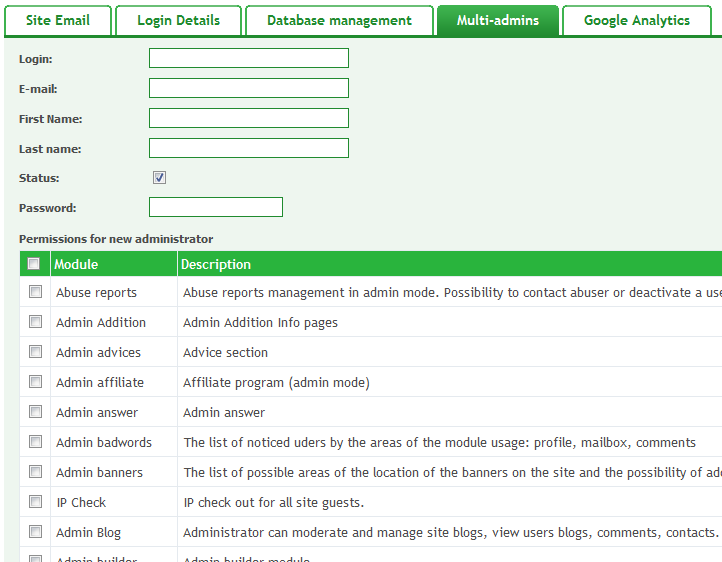 Activate Gender mode if you wish to distinguish between women and men on your website and give them different permissions. Thus, you could make your site completely free of charge for women and request a fee from men to access certain site sections, or vice versa.
Gender mode can be activated in Users > Memberships > Membership mode: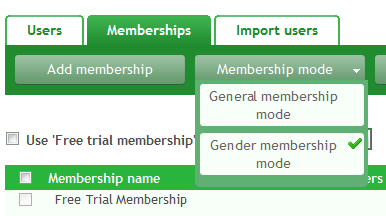 We'd also like to mention that Dating Pro supports both left-to-right and right-to-left writing modes along with multiple language versions, making it possible to run your website simultaneously in English and Arabic or any other language.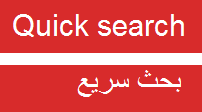 PG Dating Pro offers a lot of other functionality to help you build a website of your dreams where people can meet and fall in love.
As ever, feel free to contact our friendly support team. We are always here to guide you every step of the way!