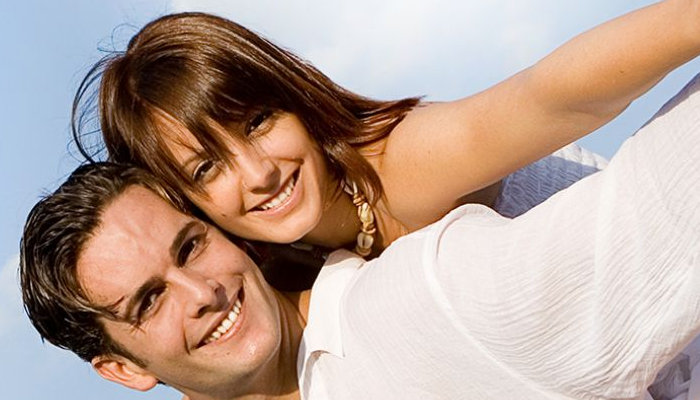 As love at first click becomes more and more common, it's becoming clear that niche dating sites are no longer flying under the radar, hiding in the corners of the Wink Wide Web while only the online dating giants shine. Millions of eDaters are eFlirting in these smaller, specialized communities. Recently, ChristianMingle announced that it hit 10 million members. And there's no doubt that revenue from niche sites are part of the reason that the dating industry is expected to reach two billion in revenue this year.
Designed to help you hone in on exactly what you're looking for, the creativity of these communities often makes it a little easier to find your right click. Music lovers can connect over a favorite album or artist on Tastebuds.fm. If iOS rules your world, Cupidtino.com will introduce you to singles equally as obsessed with Apple products. And for book worms, ALikeWise.com allows you to connect with others whose bookshelves boast similar authors.
Niche dating sites are not a new concept — think JDate, which launched in 1997 and is arguably the first large niche community. But the smaller-community mindset is recently being adopted more in a world of unlimited babes on broadband. If you're considering going niche, here are the top reasons why it might give your digital dating life an upgrade:
1. Common ground: Relationships are complicated enough. On niche sites, you always start on common ground with one another, so you can focus on a connection point and go from there. Whether you're into the same rock band or rabbi, it's easy for it to add to a level of giddy excitement when you meet in-person and the conversation flows.
2. Quality selection: Sometimes, online daters can get lost in the masses of matches on big dating sites. So, while it's great to join a big one, you might find that your profile on a niche site gets viewed from some who previously passed you over. And sometime there's a bit less stress and anxiety when dealing with a select pool of potentials. After all, quality is more important than quantity in your love life.
3. Passion power: On niche sites, talking about your passions is actually encouraged, so you can (and should) get specific. In this space, it's OK to go ahead and get into nerd talk or church chatter as it relates to your lifestyle.
4. It only takes One: Niche sites may have fewer members and therefore, fewer options, but this isn't always a bad thing. Research done at Northwestern University finds that too many options can often stint your ability to meet a match that matters. Keeping search sessions short can help, as can joining smaller sites.
5. Proven success: Eighty-one percent of singles agree that sharing interest in the same activities is an important factor in a successful relationship, according to the State of Dating in America report. Doing the same activities together and discussing the same passion points can inevitably increase your couple stamina. For example, JDate is responsible for more Jewish marriages than all other dating sites combined!