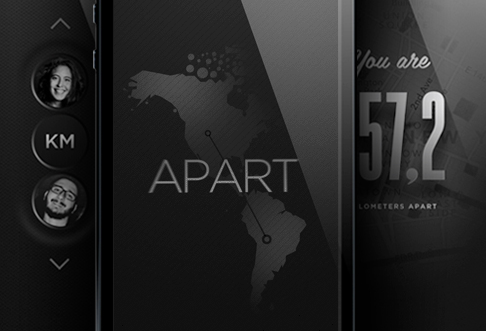 All these "smart" devices we use everyday are meant to bring us closer. Yet still, all they are capable of is to create the illusion of us being together which in turn keeps us even further apart.
This humble app is designed to remind you of that reality. It aims to remind you of the fact that you spend more time touching that beautiful piece of aluminum than the person you're supposed to be with.
The way the app works is quite simple: You select that special someone from your Facebook contact list, they accept and voila! You can see the distance between you and your partner in a sleek and simple design.