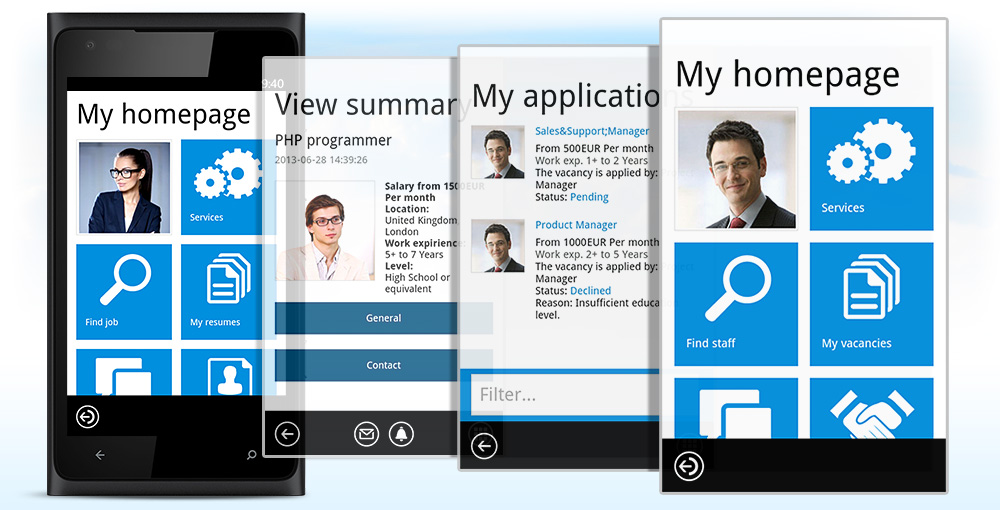 We receive many feedbacks about PG Job Site Pro. Some of you describe inconvenient moments, the others share ideas on new features. We listen to you and implement the most important changes.
The next version of PG Job Site Pro should make happy most of you as it will include the most frequently asked features:
* Mobile application for iPhone and Android is coming soon! Read more about it;
* "Apply job" option in a vacancy and "Contact" option in a CV will transform into noticeable buttons;
* Short descriptions of vacancies and CVs will exclude field names and display only descriptive information;
* Option to import and export listings in XML format (e.g. Indeed.com, SimpyHired.com, Oodle.com);
* Integration with Jobg8.com;
* Highlighting a field when a user writes something in it or when there is a mistake (e.g. – invalid format);
* Registration and login with LinkedIn account;
* Separate subscriptions for jobseekers and employers (latest news, latest resumes, etc.).
* Option to set a personal color scheme for administration panel.
And others…
Any improvement suggestions? Share your ideas with us!
Any questions? Contact us!