Are you interested in building a website to help people unite and to bring together people who share the same interests as you? Imagine you are a pet lover, dog's master or cat's servant. You can build a place where you and people like you will be able to meet, look at and rate each other's photos and photos of their pets. You will also be able to communicate, offer good piece of advice, check related news, even check pet horoscopes – yes, there is a tool for that! All of these and other features are available to you in less than a pig's whistle – with the ready PHP solution by Pilot Group.
The solution is called PG Dating Pro, and it provides all necessary features for you and your site fellows to work with. All you need to do to have your site up and running is to contact our friendly support team. We can do installation for you, we provide guidance along the way and we can even provide hosting services and create a logo or new design. We also post articles on our blog that help you find inspiration, learn about new trends or show you how to do this or that trick with the website. Recently, for example, we have posted an article dedicated to search engine optimization tips and tricks and general rules of what you need to do to optimize your website for search engines, to make it stand out and to earn a higher search rank in search engines.
So, this is what you can do to make your dreams come true. Adjusting your website to a particular niche can seem tricky at first, but it is in fact just a piece of cake after you learn the basics.
It is essential, and what we are going to teach you now, that you have an idea and you know how to apply this idea and convert it into all the modifications, site setup, etc. With this knowledge, you will be able to adjust your Dating Pro-based site to any niche idea in the world because you will possess the knowledge.
In this article we will give you tips on how to adjust a website to the niche idea of bringing together pet lovers.
First of all, let's think about the look of the website. It is only natural because people always pay attention to the looks first before going deeper into details and learning about functionality. You may want your website to not necessarily strike the eye, but to reflect the idea of your niche and to give visitors immediate sense of understanding. It is important to provide information, and with Dating Pro site builder you can do it in not only a textual way, but with the pictures and other illustrations as well.
You can easily replace standard images with your own images, post images into slider or display them as a main banner on a landing page, or even upload a special image for the background! All these options are available in the administration panel of your website. So, step one would be adding images of pets (like cats and dogs) into the slider, or posting a matching background picture to make sure your site design matches the site idea.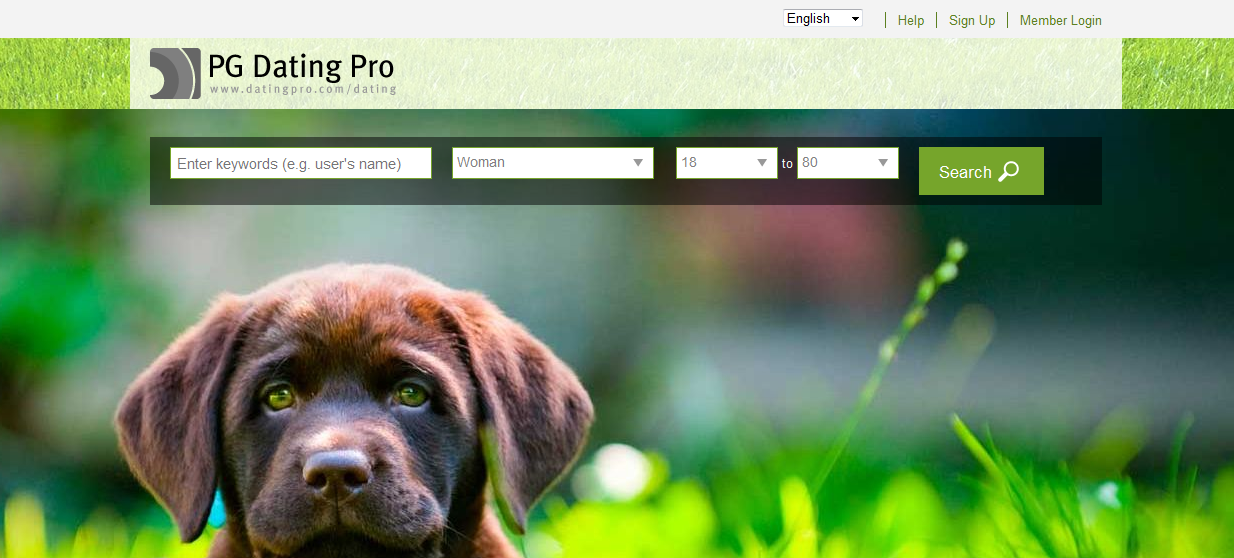 It is also possible to change the colour scheme of the pet lovers dating website by using the colour editor tool in the administration panel, which is a lot of fun actually, because you can play around as much as you can and restore default settings in no time, and start again!

If you have a ready logotype, simply upload it from the special section in the admin panel of dating CMS. Site colours can match the colours of the logotype. If you do not have a logotype, contact our professional designer team to have it created for you.
You can make use of another interesting feature called holiday logos. They are set to display for a short period for some special occasion. For example, Love Your Pet Day, which is observed and celebrated on February 20 in the United States, would be a great holiday to observe. Upload a modified version of your logotype, or a completely new image, to have it displayed on your website throughout the day. Please mind the logo image sizes to make sure your website looks neat.
The next big thing is adding text information, advice, FAQs, funny stories and something that site members will enjoy reading and referring to.
To do that, go to the administration panel of your website > Settings > Site content management > Area editor

You can post news about anything in the world, related to pets or not. Do it manually, selecting pictures to add to your news pages, or use the RSS feed tool to import news from some external source. With RSS feeder you can also import weekly horoscopes for pets and their owners. Just make sure to create a cron job in your control panel for that to happen and for the feeds to be updated regularly. Have you cringed at reading the last sentence? Don't worry: our dedicated support team can do the cron job thing for you during site installation.
With the Marketing tool, you can run promo campaigns to attract more visitors to your website, and calculate campaign revenue.
Posting banners on your website is a nice way to: 1) monetize the site by offering the paid service to site members or by placing third-party banners for a fee and 2) promote anything you want with an image or HTML code or JS code, all of which are easy to add to the site.
With the built-in Gift Store, you can sell pet-related merchandise, gifts, care items, food, etc.
Among the fun stuff you will see are e-Cards and kisses that site members can send to one another directly on the website. Every image and wording here can be changed by the site administrator to match the site niche idea.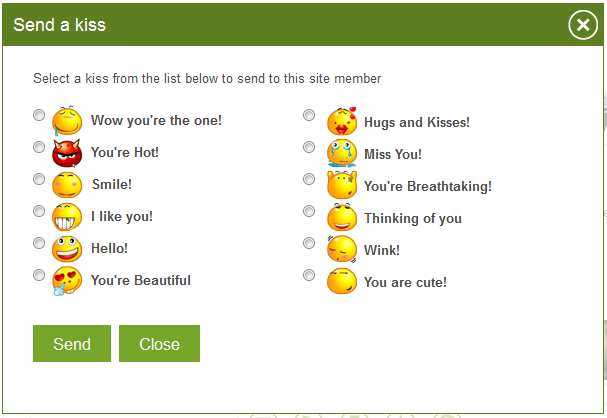 Give user types pet-related names. Instead of the usual man/woman selection your site members will have a choice of, say, Puppies, Adult Dogs, Senior Dogs, etc.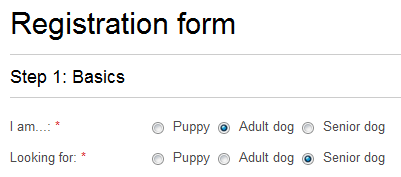 Names of site memberships (for example Silver membership or Gold membership) can also be changed. What is more, Dating Pro site builder offers a flexible pricing editor to help you create different membership periods, set prices and membership permissions.
Use your imagination and you will succeed in building a website of your dreams. Our team is always there for you, to help every step of the way.