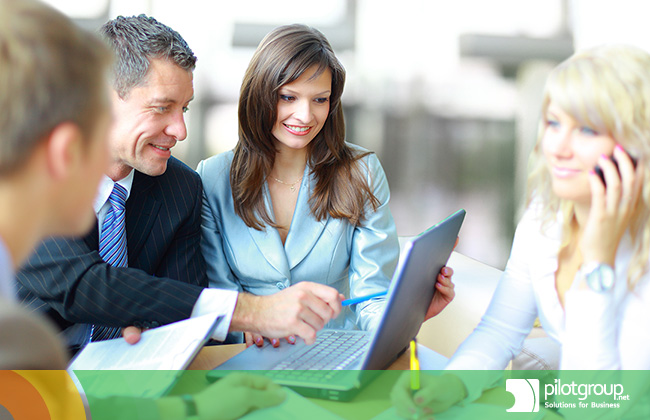 Search engine traffic should be just one slice of your marketing pie and there are a lot of other ways to drive visitors to your site.  Please see what you can use:
1. Twitter – Start building your followers and drive traffic with catchy post titles.
2. Facebook – Get posting those pictures of cute kittens doing silly things and watch your facebook fans and traffic grow.
3. Youtube – If you haven't started video marketing you are going to be left behind. Get yourself a channel, get some videos online and make sure they all link back to your website.
4. Other Social Networks – I'm not going to cheat by listing 100 social networks here, so suffice to say, there are lots of them and you should try to be active in as many as you can. Honourable mentions to linkedin and pinterest.
5. Flickr – If you have an eye for a photo then get yourself a flickr account and upload your best work – making sure of course to link back to your website.
6. Commenting On Blogs In Your Niche – A great way to build relationships with other bloggers and influencers in your niche. Many blogs these days also have commentluv, which will automatically link back to your most recent post. Just don't spam!
7. Participating In Forums – Join forums in your niche and be a helpful, active participant. Most forums will let you put a link to your website in your signature and if you are giving good advice people will click it.
8. Guest Posting – One of the best ways to drive traffic to your site is to guest post on other high quality sites in your niche. Write your best content, and you will get a flood of direct, targetted traffic and subscribers.
9. Build Your Email List – and talking of subscribers, make sure you are have an option for people to sign up to email updates for your site. Build your list, use a service such as mailchimp to send a high quality email newsletter and never worry about traffic from google again.
10. Offer An RSS Subscription – In addition to email, offer an RSS version of your website that people can view in their RSS reader.
11. Submit Your Best Posts To Digg Style Sites – Although Digg itself is now not a Digg style site you probably know what I mean! Seed your best (only your best!) posts to voting sites such as Reddit and bizsugar and if the community likes them you'll get a load of traffic.
12. Include Your Web Address On Your Email Signature – Make sure that every time you send out an email it includes your website's address in the signature. You should also include links to your social media profiles too.
13. Start An Affiliate Program – If you have a product to sell, then set up an affiliate program and have hundreds of websites promoting you and sending lovely traffic and pre-sold paying customers your way.
14. PPC Advertising – Ok, technically you'll probably be using google here as adwords is still the best PPC platform. But you won't have to worry about your SEO, just outbidding your competitors!
15. Send Your Product To Bloggers For Review – Again, if you are selling a product, then send a free sample out to some top bloggers to review and let them drive traffic to your site.
16. Send Your Product To Youtube Gurus For Review – Same as above, but get your products reviewed in a shiny youtube video and watch your stats rocket.
17. Get In The Paper – Position yourself as an expert and send press releases and pitches to hand picked reporters. HARO (Help A Reporter Out) is a great service, which will give you leads for reporters looking for stories in your niche.
18. Get Your Product In A Magazine – Send samples of your product to magazines and if you get it featured then expect a load of traffic to your website. You might want to consider a PR company for this.
19. Email Outreach – Email top bloggers in your niche and tell them about your best content. You'll get ignored most of the time, but it's worth it for that one bite.
20. Join Blogging Communities – If you are a blogger, then join a blogging community where you can connect with other bloggers and help to promote each others posts.
21. Join Facebook Groups – Look for groups related to your website on facebook, sign up for them, participate and promote your content where appropriate. Again, don't spam – you'll just get thrown out!
22. Interview Experts In Your Niche – Contact experts in your niche and try and arrange an interview for your website. The chances are they will promote the interview to their subscribers.
23. Sponsor A Charity – Sponsor a charity and ask if they will link to your website. You'll feel good about yourself and get some traffic
24. Traditional Advertising – Advertise your website in newspapers and magazines, just stick to your budget and make sure your advertising is targeted. It's easy to waste money!
25. Advertise On Other Websites – Take out a banner ad on a popular website in your niche. Rates are normally pretty favourable, but beware of banner blindness. When was the last time you clicked on a banner?
26. Sponsor A Post On A Blog In Your Niche – A great way to get traffic, but be careful with this. Even though this post is about how to drive traffic without google, you don't want to annoy them, so best practice is to make sure the post is marked as sponsored and the links are nofollow (as they are technically paid links).
27. Sponsor Your Local Football Team – Get your website plastered over the shirts of your local football team. You will be supporting your community and building your brand.
28. Hand Out Business Cards – Carry your business card everywhere and make sure it has your website address on it.
29. Create Infographics – People love infographics as they explain a topic in a nice easy visual format. Create a great infographic and allow other sites to republish it with a link back to your site.
30. Advertise On Facebook – Build up likes to your facebook page with a paid campaign.
…