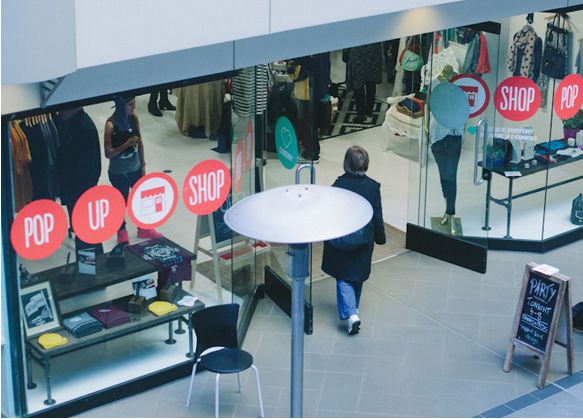 When start-ups want skin in the bricks-and-mortar market, they turn to Storefront.
The San Francisco-based start-up helps small businesses find short-term retail spaces for rent, usually for three to four weeks. Cash-strapped companies swear by it, and co-founders Erik Eliason and Tristan Pollack estimate they've helped over a hundred brands.
Of course, Storefront isn't Erik Eliason and Tristan Pollack first business venture. The pair founded SocialEarth, a social network for eco-minded millennials, in 2009. However, Storefront is their most successful company and raised $1.6 million in seed funding last week.
Eliason chatted with Inc. about how the start-up is transforming retail.
What inspired the idea for Storefront?
Tristan and I are both from Minnesota, which has huge retailers like Target. Some of our friends were selling online but got frustrated when they transitioned to physical stores. We just saw how easy it was for retailers and artists to set up stores online and thought, "There there's got to be an easier way to do that offline."
Why are pop-up shops so hot right now?
Offline, there are certain attributes that aren't online. It's a tactile experience — "I can feel the clothes, the furniture" — that increases trust with the brand or with the maker. Second, there's a conversation — "I can meet the person who made this and understand their concept with the business." It really becomes more about the experience offline. It's evolved from these 20,000- 30,000 sq. ft. stores to a 2,000 sq. ft. store with a more engaging experience and better customer service.
So, who are your customers?
We work with brokers and landlords, but also individual boutique storeowners in the neighborhood. They might want extra foot traffic, and a lot of customers are finding us through outreach. Artists are finding us through searches and online channels. It's like Airbnb, but for retail.
Read more here.