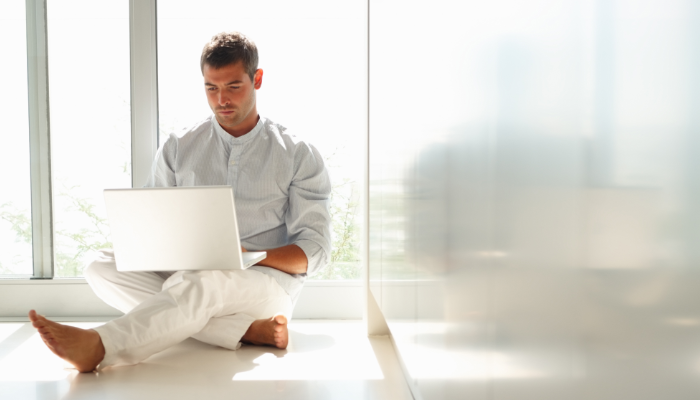 If you operate your business from home, you're not alone. A recent survey of U.S. businesses indicates the majority of entrepreneurs do the same.
And that's not just in the startup phase either. According to the 2012 Global Entrepreneurship Monitor report (PDF), more than half of U.S. entrepreneurs continue to operate their businesses from home long after those businesses are up and running. The study examined Total Entrepreneurial Activity (TEA) across industry sectors in the U.S.
Stats on Home-Based Businesses and Entrepreneurship
Here are some additional factoids of interest from this fascinating study:
It costs less than you might think to get a business off the ground – According to the study, entrepreneurs required a median of $15,000 to start a business. On the one hand, that's a lot.  But on the other hand, it's an amount that many people in the United States can save up or raise from family.
Most startups are self-funded or family/friends funded –  The vast majority of startup funds (82%) came from the entrepreneur himself or herself, or family and friends.
Venture capital is rare - Only one in 1,000 entrepreneurs in the United States receive venture capital  funding, according to a finding cited from an earlier study in 2009.  In other words, forget about venture capital. You're better off spending your time growing your business than searching for VCs.
Entrepreneurship is not limited to a certain age group – Roughly 15% to 20% of adults across all age groups are entrepreneurs.
Entrepreneurship does follow age patterns, however – Young entrepreneurs have the highest intentions to start a business, with 30.5% saying they intend to start one.  The intention to start a business drops during mid-career, and then starts rising again at age 65 and up.
Women entrepreneurs are more likely to have home-based businesses — Among startup businesses that operate out of the owner's home, 72% are operated by women — versus 61% of men.  Among established businesses more than 3 and a half years old, 68% of women still operate the business from home, versus 53% of men…
Read more here