Dating Pro team congratulates you on the coming World Kissing Day that is celebrated on July 6.
We have come up with an idea that might help you share this day of celebration with your dating site members. Modify your site logotype to include graphics that illustrate the idea of the holiday and use 'Special Holiday logotype' feature to schedule your logo change for July 6.
This is how it works:
Log into your admin panel -> go to Settings -> User's interface -> Site design management -> Site logotype -> Special Holiday logotypes: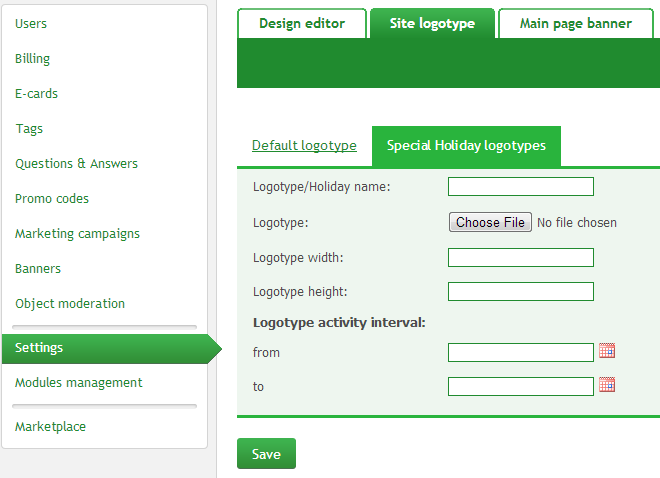 Type logo name, upload new logo image from your computer, set appropriate width and height (for example 250 x 60 px), indicate the period during which the new logo will be displayed on your website (for example July 5 through July 6, or just July 6 to July 6). Save the changes. Refresh the main page of your website.
This is what your site members may see:

To collect PSD with this lips image, contact our support team!