Anonymity Enables Users to Create their own Virtual Vision
Social media start-up Duvamis is the first social network that allows users the unique possibility to explore their true self as opposed to the persona imposed by social norms.
While traditional social networks require personal information, Duvamis only requires a valid email from its users and allows them to create Virtual Visions, a superior, completely anonymous projection of the human mind where users can fully control their identity. Through this method, Duvamis guarantees user anonymity allowing open communication without the restrictions of fear or judgment.  Within the Duvamis network, users can choose between completely public interactions or closed group interactions, further allowing them the ability to discover their inner self, their likes and dislikes and their spiritual world.  With this empowerment, users can express who they really are, break through the chains of social pressure and criticism, and discover what truly makes them happy.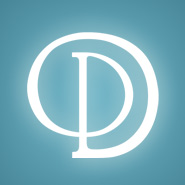 "We are pleased to provide users with a truly anonymous forum for free communication and self-expression," said Peter Gechy, vice president of Duvamis. "By refraining from content that is highly influenced or publicized, we offer the possibility to address all facets of life through meaningful, unrestricted discussion.   With nearly 20,000 Virtual Visions created during Duvamis' beta, we are confident users will find the Duvamis community as a space free from outside influence where they can show their true identity and a catalyst for self-discovery."
To learn more, visit: https://duvamis.com/vision/#login