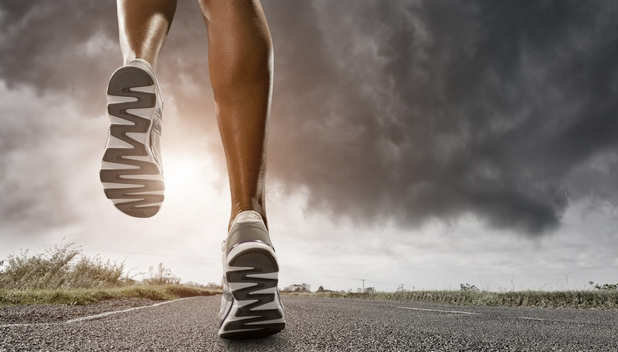 Motivation plays an essential role in exercising. Without it, working out just becomes…working.
If you don't have a partner to push you through your lifting routines — "One more set, bro, you got this!" — consider these eight social networks instead. They're designed to keep track of your workouts, count your calories and, above all, push you to go above and beyond your wellness goals. Happiness guaranteed.
Fitocracy caters to the competitive side that everyone has. The site grants you points for each workout activity you track, then awards you with badges and props for every milestone, similar to Foursquare. You can also sign up for challenges with friends or join community chat groups with members across the network.
Extra Pounds is a free weight loss network with an extensive archive of diet blogs, fitness articles, body logs and support groups. What's most impressive is the Food Diary feature, where you can plan and log your meals into a spreadsheet, then determine how much you need to exercise to burn off the calories.
Again, a network with a little competition thrown into the mix. Daily Mile is a Twitter-like website where you can track, then publicly share, your workout accomplishments. Whether you run five miles, bike around the block or finish a sick set of abdominal workouts, you can post about it through your personal Facebook account and on Daily Mile's homepage feed — a perfect way to motivate (and annoy) your friends at the same time.
Another free weight loss network, Traineo lets you log and track your calorie-burning goals. One unique perk is that it lets you choose up to four "motivators" — other members of Traineo who receive email updates about your progress — who, in turn, send you weekly feedback and encouragement.
The MBodyment Fitness Network is a bare-bones collection of fitness-related videos. If you register, you can also join one of the many groups, including the P90Xers and Exercise Procrastinators, and connect with personal trainers from a variety of gyms.
Read more at Mashable.