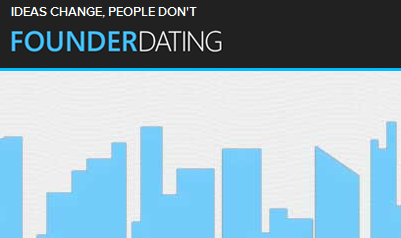 FounderDating, the networking service that matches startup entrepreneurs with potential co-founders who have complementary skill-sets, has launched in London. The platform already spans 19 U.S. cities, including San Francisco, LA, New York, Boston, but London is only its second international city — the first being Tel Aviv in Israel.
FounderDating's service acts as a private LinkedIn for entrepreneurs — being invite-only. Once a member is invited to join they can for a one-time $50 fee which gives access to the entire global network. All applicants are screened and referenced, with only invited members getting access. Half the network's membership is engineers, a proportion FounderDating says it intentionally maintains to ensure balance.
London has earned its place in the network through FounderDating's unlocking process, where it keeps a tally of the number of applicants it's getting per city — with 75+ required before it will add a city to its network. Other cities that have recently been unlocked by applicants include Chicago, Boulder/Denver and Raleigh/Durham, while cities that are close to being unlocked include Atlanta, Miami and Bangalore – although the choice of when to extend to a new city ultimately rests with FounderDating.
Read more at TechCrunch