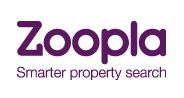 Zoopla Property Group Ltd has acquired VizziHome Ltd, the leading market intelligence business for UK property professionals, for an undisclosed sum.
Launched in 2009, VizziHome has rapidly become the main provider of market intelligence data to UK estate and letting agents. Its core product provides real-time sales performance data for the vast majority of UK agency branches, enabling subscribers to monitor performance against their competitors and win more business via targeted marketing campaigns. Over 5,000 UK agent branches currently subscribe to the VizziHome market intelligence tool.
Zoopla Property Group currently operates a similar market intelligence tool and is committed to continuing to invest heavily in further developing its tools to help its members win more business. In the short term the VizziHome tool will continue to be operated as a standalone product, however, over time it is anticipated that the Vizzihome product will be integrated with ZPG's existing tools to create a single market-leading intelligence tool for the industry, combining the best features from each of the products.
Alex Chesterman, Founder & CEO of Zoopla Property Group said: "VizziHome is a great product which has helped thousands of agents better understand their performance relative to the market and win more business. Zoopla Property Group's aim is to be the most effective marketing partner for our members by helping them to win more business, so this acquisition is a great fit for us and we look forward to further developing our market intelligence and data tools to help enhance our members businesses."
Kevin Hollinrake, CEO of VizziHome (and MD of Hunters Group) said: "VizziHome and ZPG's MarketView have become must-use tools over the past few years for any agent serious about understanding their business performance and increasing their profits. The idea of combining these two products and offering a single unrivalled market intelligence tool backed by the investment and innovation of Zoopla Property Group is a powerful one. I have long-admired ZPG's approach to the market and its members and am delighted to be joining forces with them in this endeavour."
Read more at Property Portal Watch.