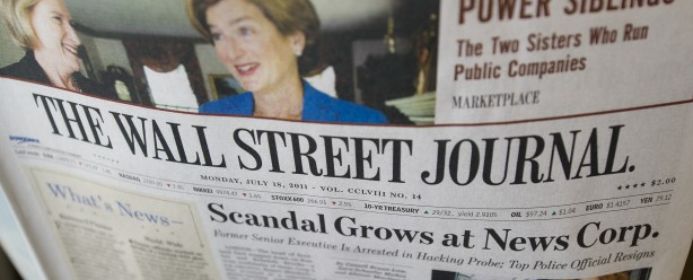 Following its catastrophic failure with Myspace, News Corporation is preparing to dive back into the social networking game through an expansion of The Wall Street Journal website.
At an investor day in New York, Lex Fenwick, CEO of Dow Jones, outlined the company's plans to transform the Wall Street Journal into a 'platform' where users could do more than simply read the news.
"If you build applications and become a platform, it does lots of magical things that help us," he said. "It increases the customer stickiness and it means the customer spends longer on the site then he or she previously was. It allows targeted advertising as you start to understand more about your customer, what their interests are and what they may care about."
The focal point of this expansion is a new feature called WSJ Profile. Each user will be able to set up an account and fill out what is essentially a digital version of their resume. A mock-up shown during the presentation – which could well be the final version – shows space for contact information, work experience, a short bio and educational achievements.
Read more at The Next Web.