If one word had to be used to describe the 2013 color trends on the web, it would be refresh. Web designers are taking the basic colors that we know and love and refreshing them with new tones, tints and shades. You could say the Pantone Color Institute got this year's energized craze of the basics going by selecting emerald green as its official color for 2013.
Emerald green is a refreshing twist on basic green, a familiar color found throughout nature. Designers in fashion, interior design, packaging and other industries are already using emerald green as their inspiration to create other 2013 color trends. But for web design color trends in 2013, web designers are refreshing the basic color palette with some interesting techniques that are creating some pretty exciting website designs.
1. Nature Colors Kicked Up a Notch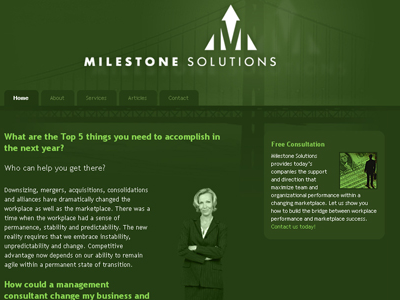 With emerald green chosen as the 2013 color, it puts the focus on colors commonly found in nature. Web designers are taking it a step further by using bright hues that are inspired by the colors in nature. Expect to see hues of green, blue, yellow and earth tones accented with bright, contrasting shades that mimic the colors of flowers, plants, rocks, seashells and other things found in nature.
With this site emerald green is used as the main focus color to reflect a rejuvenation theme. Only the text is accented with brighter shades of green, as well as white. The end result is a clean, crisp, basic web design that is relaxing on the eye and allows the visitor to focus clearly on the message.
2. Dark Colors with an Edge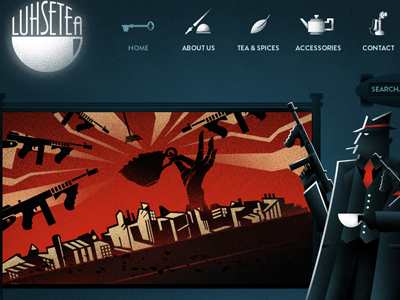 Web designers are not shying away from using dark colors as a site background. And 2013 is no exception, although designers are moving beyond the use of dark backgrounds solely to suggest sophistication or luxury by adding a touch of edginess to the basic colors. This latest website design technique uses black, dark gray, dark blue, or dark brown as the main background color and applies various design elements to give the site an edgy feel. Done successfully, attention is drawn immediately to the intended focal point…
Read more in Template Monster Blog.