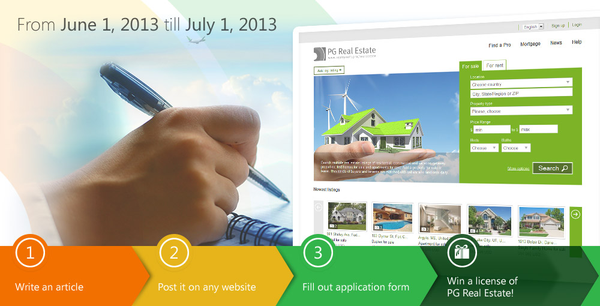 Dear Friends,
We are starting a contest called "The real estate market and the Internet". Write an article on the topic and take your chance to win a license of PG Real Estate!
The contest rules are easy and straightforward:
•    write an article
•    post it on any website or blog
•    apply for participation in the contest
and win the license of PG Real Estate as author of the best article.
Take your chance – bring your realty business online with PG Real Estate at no cost!