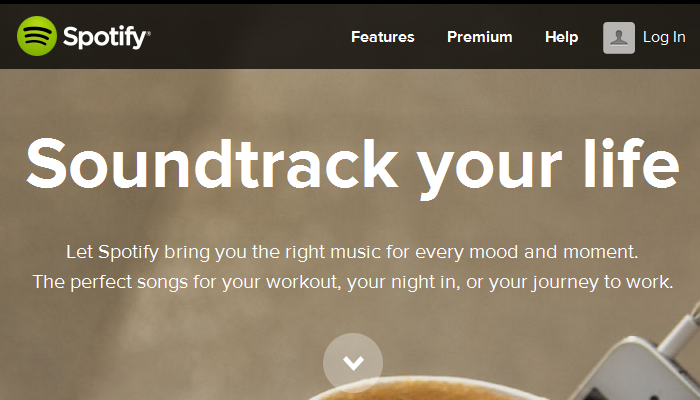 30 million monthly users strong, Spotify finally gets serious about social
Nearly six months ago, Spotify CEO Daniel Ek took the stage and admitted that the service's discovery features were lacking. He outlined a plan to add new features like Follow, which lets you see what artists and friends are listening to, and Discover, a news feed of recommendations, playlists, and songs friends have posted. Today, his plan finally comes to fruition with the roll out of Discover on Spotify's web client, and over time, its desktop and mobile apps.
Spotify has always been great at finding specific tracks, but never took advantage of its now over 30 million monthly users to surface any recommendations, aside from the company's Radio feature. Discover aims to change that, focusing entirely on providing new stuff to listen to, powered by the algorithms it built for Radio. Like Pandora, Spotify evaluates a variety of factors, from what's inside your playlists to friends you've followed and songs you've listened to. Discover populates artists you might like, playlists they've created, songs friends have posted, new releases, and content from partners like Songkick (for concerts you might want to check out), Pitchfork (for album reviews), and Tunigo, a music recommendations company Spotify recently acquired.
So what took so long for Discover to launch? The feature is designed to be the service's new homepage, and the company wanted to make sure it got it right, says Director of Product Charlie Hellman. Collection, a long-overdue music organization feature Spotify showed off in December, is still in the works. In the meantime, Spotify has launched a variety of features like its Follow model, which lets you follow the activities of friends and artists, service in a host of new countries, and new apps for iPhone and Windows Phone 8. "We're happy with the momentum we have, but for big changes like changing the home page of the Spotify experience or changing the way users collect music that's so core to the experience, we take the approach of trying to be respectful of the user base," Hellman says.
Most users will be able to try out Discover today in the service's web app, which it has placed increased emphasis on. Hellman says that Spotify for web, still marked by "beta" in its upper left corner, won't replace the company's desktop apps, but has been fun to build for since its web-based. "It's the fastest growing platform that we have," Hellman says. "Overall we think of ourselves as a cloud-first service. We aren't saying [web] is most important, but it's new — a chance to simplify the experience and start fresh."
Read more here.