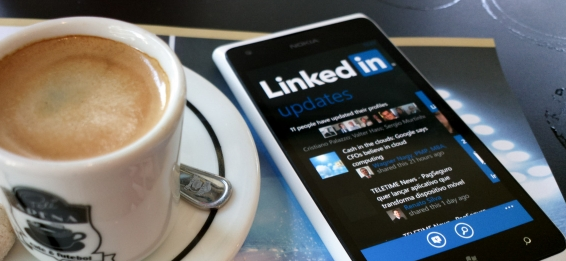 LinkedIn is bigger than ever as a business tool. Are you actually making the most of it? Try some of these little-known tricks and tactics.
1. Join Key LinkedIn Groups
Join all the national groups that are related to your industry. Once you're a member, post your best content articles in the group discussions and you'll see a big spike in targeted traffic from your niche. Some of our best content has really taken off using this method–it really is a quick and easy LinkedIn hack. Anthony Saladino, Kitchen Cabinet Kings
2. Make Your Article "Trending in Your Network"
LinkedIn has a feature called "Trending in Your Network." This feature is reserved for articles that are being shared by multiple people in your network around the same time. If you have an article that features your company, ask your team to share it around the same time. Since many clients will be connected to multiple members of your team, this increases the likelihood that they see your article. –Brett Farmiloe, Markitors
3. Keep in Touch With 'Five Hundred Plus'
Use a new tool called Five Hundred Plus that reminds you to keep in touch with your LinkedIn contacts–something that's very important, but most people forget to do.
–Ben Lang, EpicLaunch
4. Use Rapportive
Rapportive is a free Gmail plugin that replaces the ads on the right side of your screen with details from the LinkedIn profile of the person emailing you–his or her picture, company, title and location. It's an invaluable tool to help you determine the appropriate response to his or her message. It also helps you find the LinkedIn profiles of people who are hard to find. –Emerson Spartz, Spartz
5. Make an Original Tagline
Want to stand out from the crowd? Don't have your tagline read "Position, Company Name." Rather, make it something like mine, which reads, "Matching you with the best fit for Merchant Services with no contracts and no shady business at Equitable Payments." It gets me laughs, as well as business! –Darrah Brustein, Finance Whiz Kids | Equitable Payments
6. Reconnect With Classmates
One of the best-kept secrets of LinkedIn is the Classmates tool. By visiting LinkedIn.com/classmates you can access your college alumni network and tap into those that you share an existing common bond. Sort, filter, and search your way through the database to find the professionals that can best help you using criteria like where they live, what industry they work in, and where they work. –Benjamin Leis, Sweat EquiTees
More tips here.