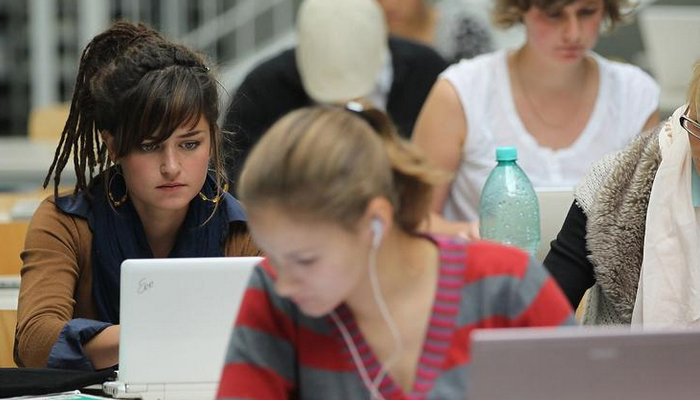 Hiring interns for your company means more than just finding a pair of hands to get you coffee or feet to run your clothes to the dry cleaner. Interns can be the future of your company, so it makes sense to hire the smartest and most capable workers.
Last year, nearly 60% of interns were converted into full-time hires by companies. After all, interns learned the ropes through their experience.
Think of it this way: You're not just hiring a talented employee. By using your internship program as a talent pipeline, you're also ensuring you hire field-tested workers. You don't have to worry if the interns can do the job or will fit into the company culture; they've already proven their abilities.
Hiring the best interns, however, isn't always easy. There are plenty of traps to fall into and pitfalls to avoid when hiring intern talent with the potential to become future superstar employees. Here are some of the best and worst ways to find the right candidates for your internship program.
Worst: No University or College Connections
Your intern talent pool will mostly be comprised of students looking to gain experience. So why not go fishing in this talent pool by connecting with colleges and universities in your company's backyard or around the country? No one knows the most talented candidates better than the higher-learning institutions educating these candidates in your industry.
This is why it's important to build relationships with colleges and universities to nab the best intern candidates before your competition. In fact, a survey showed 60% of recruiters [PDF link] prefer to work directly with educational institutions to find great interns. If your company is not forming relationships with learning institutions, rest assured your competitors are building these bridges instead.
Best: Video Interviewing
When it comes to connecting with talented intern candidates, the video interview can be a useful method to employ. This is especially true when it comes to intern talent located in another state or another country. Many students move out of state for college, and many are equally willing to move temporarily for a great internship opportunity. Unfortunately, it just isn't financially feasible to fly these candidates out for an in-person interview.
Thanks to video interviews, however, you can now connect on a face-to-face level with candidates around the corner or across the globe. With study abroad being so popular — 858,180 people studied abroad in 2011 alone — you can now easily connect with far-flung candidates. These independent and adaptable students are looking to secure an internship for their return home, and video interviews make it easy to bridge the distance and form a connection.