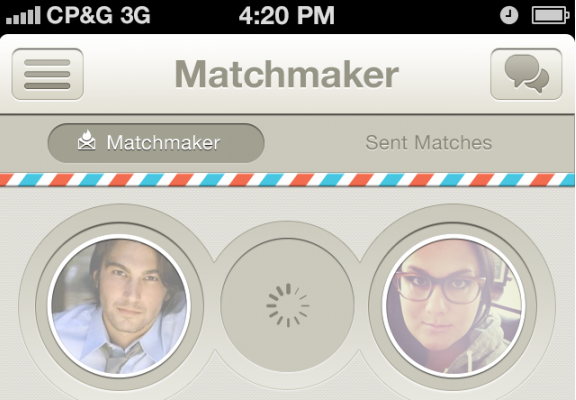 Tinder, the dating app for people who hate dating apps, has shown a stubborn desire to expand beyond its "hookup" reputation. In April, cofounders Sean Rad and Justin Mateen voiced intentions to extend the app's matchmaking technology into business networking. Today the company introduced Matchmaker, a feature that it hopes will subtly broaden users' perspectives on the app.
Accessed via the normal Tinder app, Matchmaker allows users to introduce their Facebook friends to each other. Just select two friends, add a message and press send. If that sounds like an innovation worthy of a groan, consider the status quo.
Email introductions generally work just fine for business, but if you're doing them correctly you have to get permission before giving up a colleague's email address. Matchmaker, the company argues, keeps sensitive contact information out of reach. For romantic introductions meanwhile, email doesn't make any sense. Just giving away someone's phone number rarely feels right, and looping everyone into a group text doesn't quite work either. Of course there's the old-fashioned method of wrangling everyone together for an in-person meetup–it worked just fine for your parents–but that's just so analog. This is 2013 people.
"Right now introductions are a very difficult process," explains Rad, Tinder's 27 year-old CEO. "They're slow, they're socially awkward. This is socially a acceptable environment for you to make introductions in an easy way."