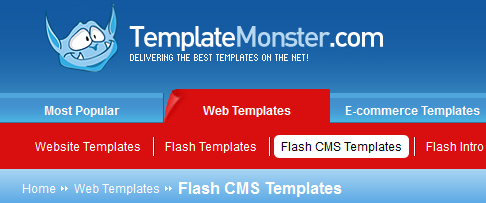 Good news from Template Monster: During the entire week, starting May 20 till May 28, you have a chance to purchase ANY of the Flash CMS Templates with a HUGE 50% discount! With this promo, you'll be able to save around $120 on each template – that's a lot of money!
How It Works:
Step 1. Choose a template you like from the Flash CMS Templates section and click on the "Buy This Template" button on the chosen template's page.
Step 2. On the bottom of the shopping cart page paste the "flash50" promocode in a special field.
Step 3. Proceed to checkout and fill in the billing details. Complete the purchase.
Just to give you an idea about what an awesome website you may have with this promo, here are some of the most popular designs from TM collection. And remember – the promocode expires on May 28th 2013.
Professional Website Template for Business Project
Business Web Template for Real Estate Project
Automotive Flash CMS Template
More info on the offer in Template Monster blog.
Our customization team can help you implement any template into PG products, just contact them to receive a free quote.