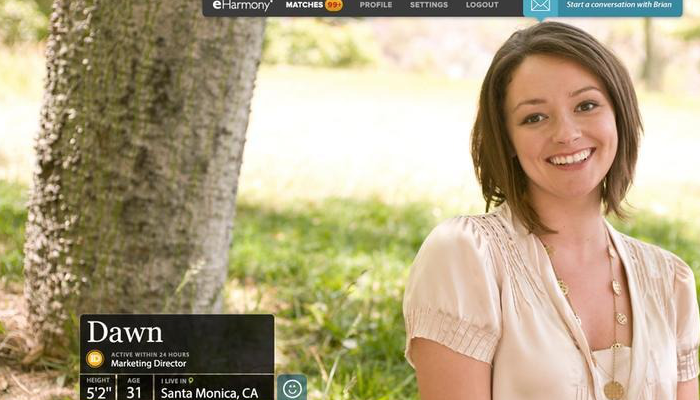 For the first time in about a decade, online dating site eHarmony is rolling out some pretty major design changes and improvements to the user experience.
Santa Monica, Calif.-based eHarmony, which launched in the U.S. in 2000, is trying to unify its look, refresh the user experience and stand out in a sea of online dating competitors, like Match.com and OkCupid.
Every aspect of the user experience is now different — from creating your profile page, to reviewing your matches. The new responsive design ensures it works well even on the iPad.
New Magazine-Like Profile
Though eHarmony has been gradually unveiling its new, magazine-like profile page to some users since last summer (including new users and beta testers), all existing U.S. users will be automatically switched over in the coming weeks.
The company's Vice President of product management, Arvind Mishra, told Mashable the new profile design cohesively shares details about a person like a story, in contrast to the old profile page, which had multiple box modules.
The profile page change is a stark difference from eHarmony's old design, and it looks similar to About.me pages. Even editing the new profile is more intuitive as you can make changes right on your page and immediately see how it looks.
Revamped Relationship Questionnaire
Since mid-December, new users have seen the site's new "Relationship Questionnaire," which helps the service find the right matches between people.
Mishra said the old questionnaire format was "scary looking" and "like a tax form." The new design (pictured below) keeps it to one question per page. So, from a user standpoint, you might feel like you're actually moving through the process.
Read full review here.