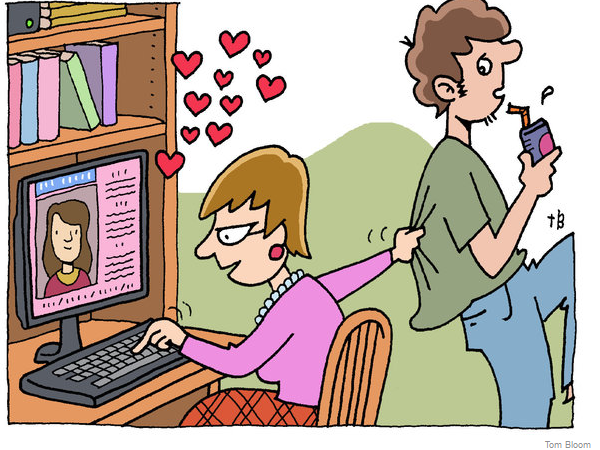 Some mothers — and some fathers, too — will do just about anything to see their marriage-age offspring settle down, even if that means going where parents ordinarily should never go — online and into their children's posted dating profiles.
"It's almost like outsourcing your online dating to your mom," said Kevin Leland, chief executive of TheJMom.com, a Jewish matchmaking site and one of several Web sites that have arisen to cater to parents, some with more money than patience, who want to see that ideal match made.

Some Korean-American mothers who claim that it is their prerogative, or at least it should be, to be granted the right of first refusal on their children's marital selections, are known to search the Web for mates on sites like Duo. Duo is a traditional matchmaking service based in South Korea that also has a Web site designed to cater to the hopes and ideals of the parents first and the children second. Some 80 percent of the site's clients are mothers inquiring on behalf of their sons, according to Julia Lee, whom Duo refers to as a couples coordinator. Often, she said, "the parents pay for the service and give them as a surprise gift for the children." That gift involves filling out a 160-question survey of a candidate's characteristics, which is then entered into the company's matching system…
TRADITIONAL MATCHMAKING has had some notable drawbacks, said Dwaraka Polepalle, 60, of Queens, who shopped for a husband for his daughter, Lavanya, a former hedge fund manager.
"When you inquire and make calls, sometimes people think you're asking too much," said Mr. Polepalle, who said the accepted way for Indian and Indian-American families to achieve this has been to have face-to-face meetings where they discuss the personal details of their children.