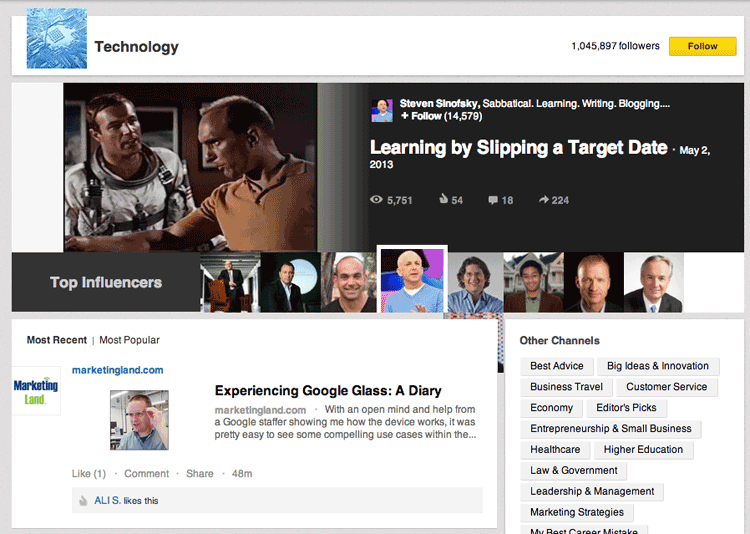 LinkedIn, now at 225 million users, continues to introduce more features to its site to keep people returning to it and staying there for longer. Today it's the turn of LinkedIn Today, its social news page, which is getting a new feature called Channels. Channels is rolling out starting today to English-speaking users. LinkedIn says that it plans to announce the service formally on Wednesday. Update: here's the formal announcement.
Channels bring together curated content around general subjects like technology, marketing strategies, retail and healthcare — 20 in all, with more getting added soon — with each one combining popular posts from news sources with those from selected people deemed influential (LinkedIn's list of "influencers") in the given topic.
Channels will be replacing "industries," a feature that has been around since LinkedIn first launched LinkedIn Today in 2011. Industries were both more specific in terms of what they covered (eg, internet instead of technology), and also geared at news that was trending on LinkedIn, and specifically among your contacts.
Channels, on the other hand, attempts to be more interdisciplinary and less newsy. It makes use of the idea that there will be people interested in "social media" who are not social media professionals, and who are using LinkedIn as a learning resource rather than just a news source.
Read full article here.