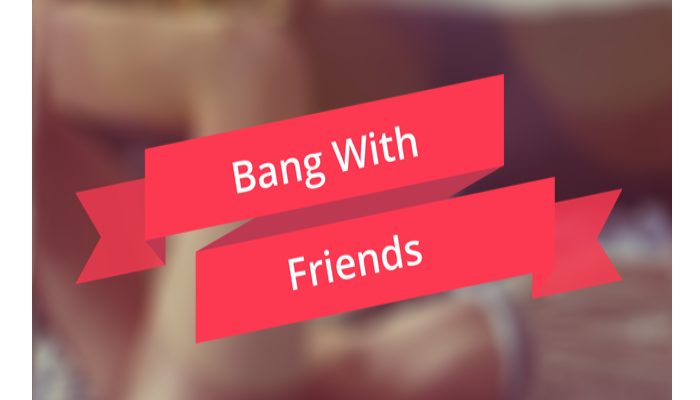 Just days after word trickled out that the service was approaching its millionth user and that the team is purportedly in the middle of raising a million bucks, Bang With Friends has just launched its iPhone and Android apps.
If you've somehow missed all the Bang With Friends commotion, here's all you need to know: Bang With Friends tries to help you find folks amongst your Facebook social circle who share a common interest. And by "common interest", I mean a desire to shag each other. Once you log in, you privately select which friends (male or female) you'd be down to, well, bang. If the friends you've picked happen to pick you, as well, Bang With Friends will automatically connect you two online so that you can in turn connect offline. If there's no match, however, no one is any the wiser.
Until this morning's launch, the service was pretty much entirely web-only. Given the nature of the service, it really makes a whole lot more sense as a mobile app.
Lets say you're out on the town, hanging out with an old friend. Maybe it's the wind in their hair; maybe you just never noticed how cute his or her laugh was before. Either way, you've got some new funny feelings rumblin' down in the nethers.
Before today, you really only had two options: you could try to woo them with a nice steak dinner, maybe some bowling, and a Taylor Swift album* playing back at your place. Or you could wait 'till you got home and hope you remember to mark them as a would-be mate, fingers crossed that they use BWF as well.
Read full article by Greg Kumparak here.