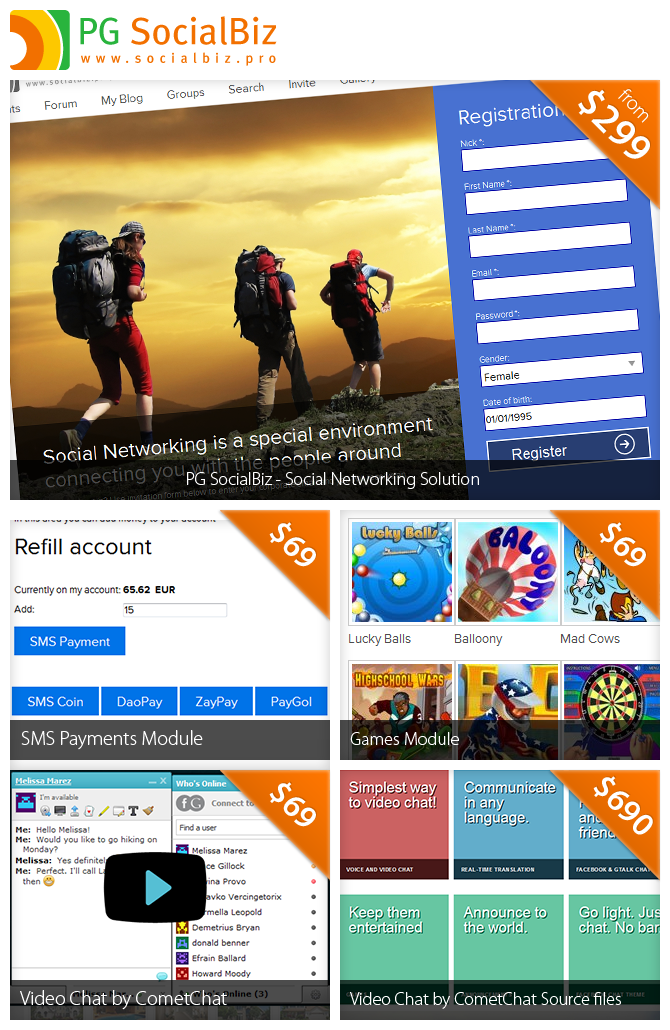 Dear Friends,
We are glad to inform you that we are bringing the cost of all SocialBiz modules down to one price level.
Now every SocialBiz module costs 69 USD. Check the pricing info here.
Note that the two options are available for CometChat now:
1 – source code for 690 USD and
2 - integrated solution for 69 USD
With the 690 USD option you will own the source code of the chat. No further payments will be required, just contact CometChat team to have your chat activated.
Integrated option for 69 USD will require one-time activation payment.
CometChat is a popular and powerful solution, a stand-alone module that will provide a lot of funny and useful communication tools for your site members.
Check the advantageous pricing plans by CometChat as well as the list of available features.
Source code for 690 USD is not included into All Modules packages which allowed us to change the prices for product packages as well. Please see: http://www.socialbiz.pro/pricing.php