PG SocialBiz and PG Dating Pro are the two products of PilotGroup.NET Company. They may have similar design in user panel, however there are some significant changes in the functionality that we would like to tell you about.
1. First of all take a look at the structure of administration panels.
Some people find the administration panel of SocialBiz to be more convenient, as all menu items are there in one place and you can expand/collapse bigger items:

For other people the administration panel of Dating Pro is better because it is structured by what you are going to need more often, and all settings that you will likely need once or twice are one or two levels deeper: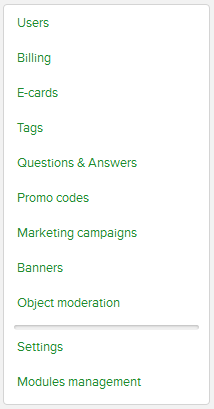 2. Consider different sets of integrated payment gateways:
Authorize.Net; PayPal; CCBill; E-gold; USAepay; WorldPay; Ogone; Webmoney; Allopass; PayPoint; Yandex.Money; 2checkout; NMI and some others for SocialBiz
and
Authorize.Net; PayPal; 2CheckOut; Webmoney; ROBOKASSA; Skrill / Moneybookers for Dating Pro.
In PG Dating Pro there is an offline/cheque payment option that lets the site owner accept cash or wire transfers and so on.
3. In SocialBiz there is a virtual currency tool. You can create your own currency and give it any name, which makes it easy to create a special community in your own world.
4. The Bonus system of SocialBiz helps boost site members' activity by encouraging them to upload avatar and photos, come back to the site daily, pay for membership, and more.
5. In SocialBiz there is a Friends chain and a Friends circle.
In both PG SocialBiz and PG Dating Pro you should request permission to become friends with another person. Plus in Dating Pro you can view all sent and received requests: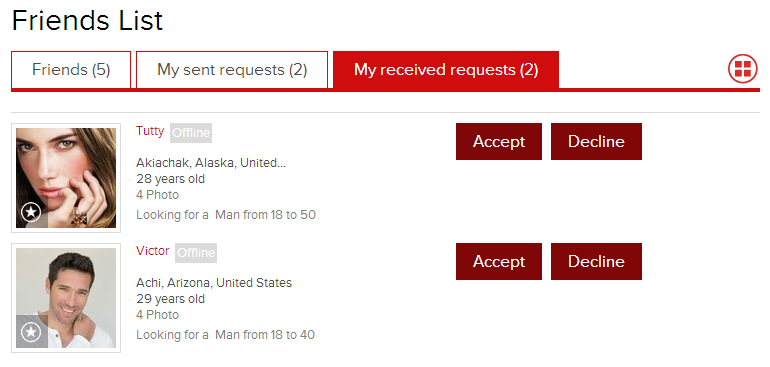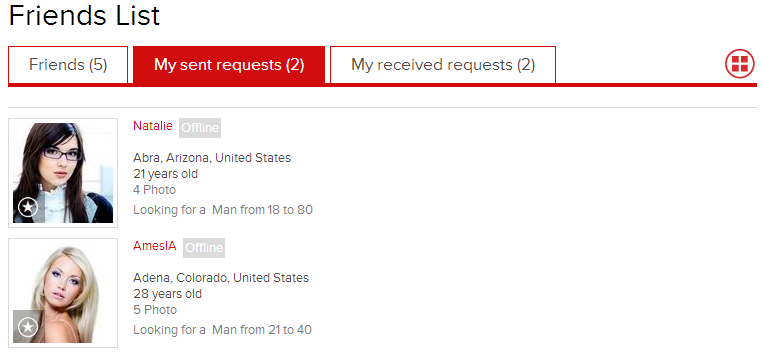 6. Both Dating Pro and SocialBiz based websites offer their members the opportunity to upload multimedia content, such as photos, audio and video files. There are 3 types of multimedia galleries and they look almost the same, with the photo gallery in Dating Pro being something quite special:

This is how the photo gallery in SocialBiz looks like: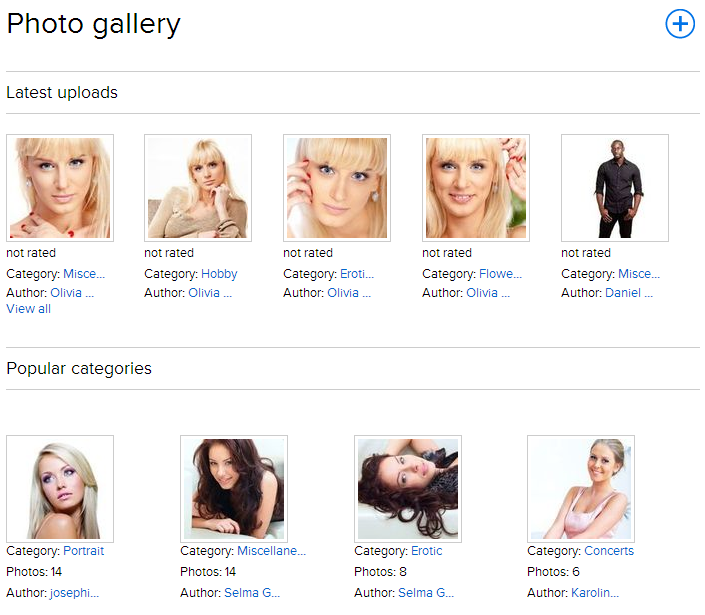 7. Private network functionality in PG SocialBiz solution makes it possible to create a closed community and only accept members who you have sent invitation to, for examples all employees of your company or all class members.
8. You can lend your PG SocialBiz site a touch of dating by switching on the Dating module. It adds one more section to members' profiles where they can indicate their hair colour, height and weight and other personal parameters for better match search:
9. PG Dating Pro goes further than that giving the site administrator a powerful profile builder tool. With this tool you can create any new profile fields and add them into sign up form, quick search and advanced search forms as well as use them for finding perfect matches:

10. SocialBiz can boast of a shorter and simpler sign up form which serves the idea of a network where people's primary goal is communicating and finding friends, business partners and so on, unlike Dating Pro where people come to describe themselves and find matches going by such descriptions.
11. In SocialBiz there is an extended system of privacy settings: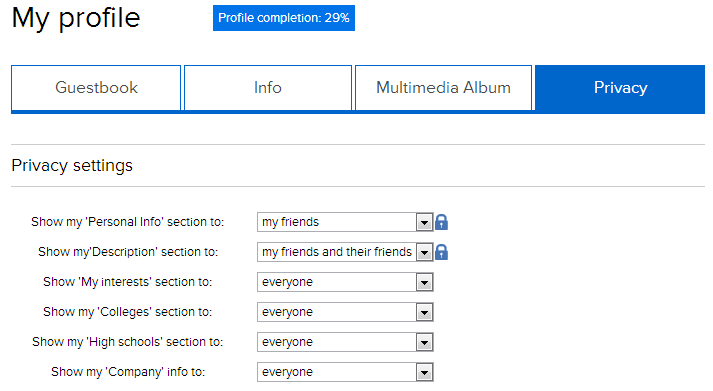 12. Along with the real gifts (Gift store module) you also have virtual gifts in SocialBiz that members can send to one another and that you can make a free or a paid service: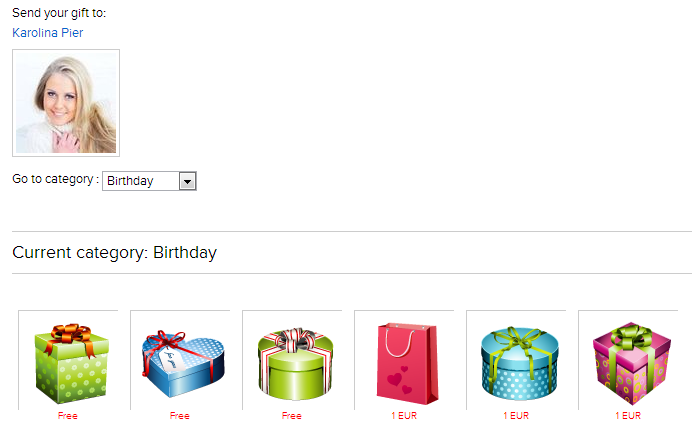 Another fun tool is posting graffiti in guestbooks: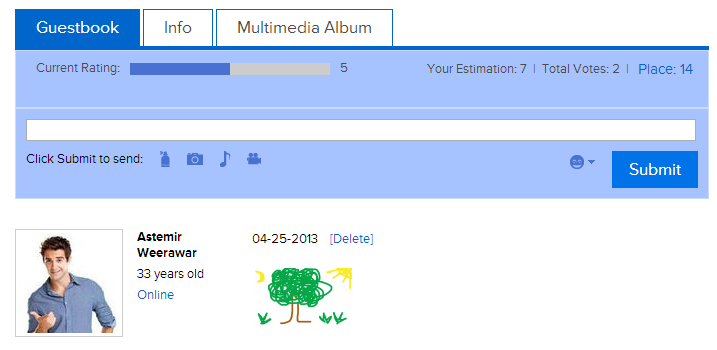 13. Dating Pro helps members attract attention to their profiles with the Carousel service that can also be made free or paid:

14. Take tour is duplicated on the homepage of Dating Pro based site giving site administrator more ways to communicate with site members, especially new members and welcome them, giving some clues on how and where to start: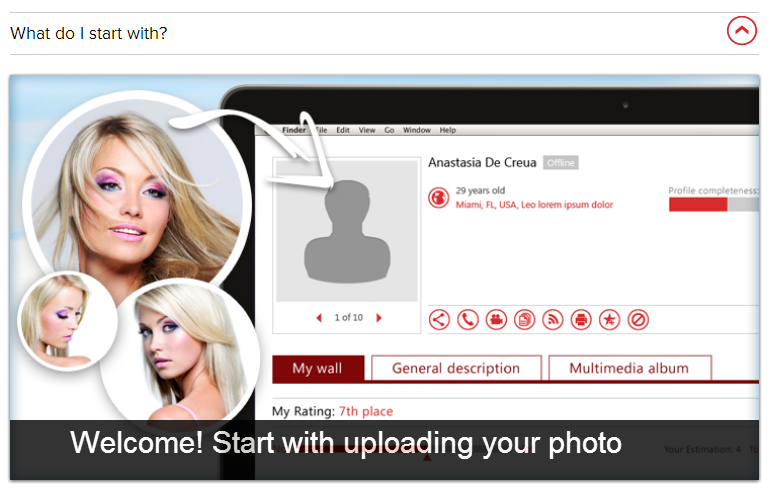 15. In PG Dating Pro there is a more advanced language files structure. RTL languages are supported, for example Arabic or Hebrew.
16. Dating Pro design management tool in admin panel makes it easy to change colour scheme of the website: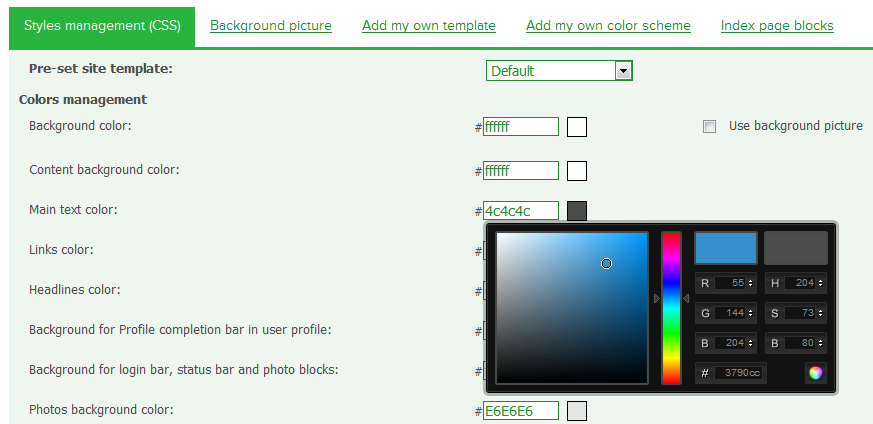 For PG SocialBiz there are 3 design themes: Business, Corporate and Community:


For PG Dating Pro there are 6 design themes and new themes coming soon!