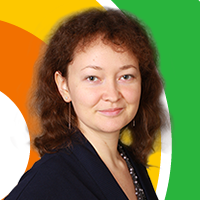 Irina Stepanova is the new product manager for PG Dating pro and PG SocialBiz – software solutions for creating online dating, community and social networking sites.
Irina graduated as translator / interpreter in the English, German and Russian languages. She later took a number of jobs that have all been somehow related to IT industry and the Internet. Then she landed a job at Pilot Group where she started out as a member of support team, providing technical support and advice. After that she moved on to managing customization projects in the custom development team as a project manager, delivering dozens of projects, big and small. It greatly increased her skills in needs assessment and helping people realize what they in fact have been looking for.
She enjoys learning new languages and eventually volunteers her time translating books that have not yet been published in Russian.
We are wishing Irina success in her future endeavours.