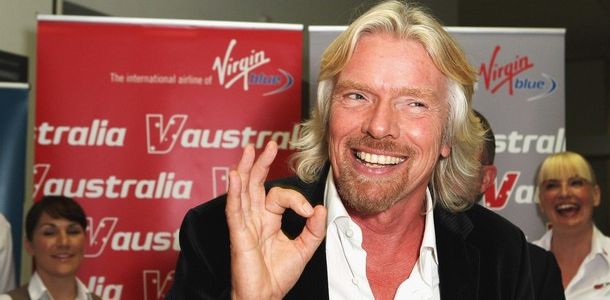 Mile-high flirting is coming to Virgin America flights. The airline has launched a new service that makes meeting and flirting with people easier.
The airline is using a new feature which allows passengers to send a drink, a meal or a snack to another passenger that catches their eye. With the system, passengers can locate another passenger of Virgin's digital seat map, browse a menu and have a special item sent to a special someone.
Virgin calls the amenity "seat-to-seat delivery," which they describe saying "Treat a travel companion or break the ice by sending a drink, meal, or snack to another seat with our RedTM touch screen entertainment system. Just browse our in-flight menus, select who's having one on you, make your order, and we'll deliver it directly to your guest of choice."
The system even allows passengers to send a follow-up text message.
The airline initially launched the service on Los Angeles to Las Vegas flights but it is not available on all of its U.S. flights.
Virgin CEO Sir Richard Branson introduces the new service in a video. He says that the chances of forming a connection and deplaning with a new companion are at least 50 percent.
Read full article here.