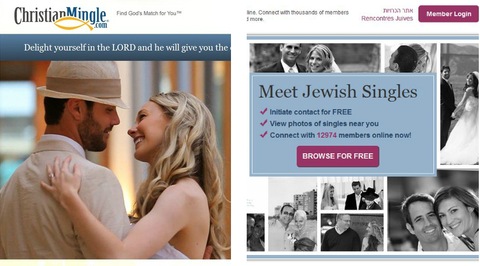 Sociologist Gerald Mendelsohn says the practice of choosing a romantic partner with a shared religion, culture, ethnicity and or nationality, is driving the demand for niche religious dating sites like ChristianMingle, JDate, which caters to Jewish singles, and Muslima, for Muslims. And as these sites become more popular, the dating industry rakes in higher revenues. According to a recent market research report, the dating service industry is expected to reach $2 billion this year, growing at 2.9 percent in revenue every year since 2008.
Mendelsohn says research shows that marriage among partners of the same religion is on the decline. While young people are more likely than ever to date outside their religion, those who still prefer to date within their religion are capitalizing on niche online communities.
Read full article here.