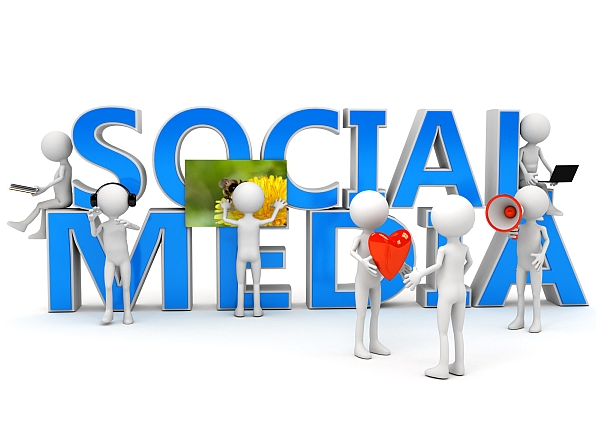 Guest post.
Social media marketing is a hard concept to explain to someone who hasn't been onto it from the beginning. Anyone who hasn't used social media personally is less likely to understand why it matters to marketing and how beneficial it is to a company or a business. Social media marketers often have a tough time explaining it to their client. Here are the top ten things are hard to teach clients about media marketing.
1. One can't control the message all the time
Unlike traditional marketing where the customer pretty much had no say over an advertisement or promotion, social media messages often get a lot of response. Sometimes it isn't all good. Most clients can't handle this and want social media marketers to only promote the good side of their business. However, it is very hard to teach them that a little critique is better than artificial reputation inflation and humanizes the brand in the minds of the customers.
2. Social media marketing won't reflect in sales overnight
Clients believe that just because everyone checks social media networks many times through the day, using the platform for marketing will magically boost sales. What they don't understand is that social media is just like regular media to people who have grown up with it as a part of their "normal" lives. Even though social media connects businesses and marketers to customers more intimately, sales will ultimately only depend on the quality of the service and products and customer demand.
3. It is a long-term strategy and requires a little patience
Social media marketers have the hardest time teaching clients that a company account on these platforms is simply the beginning of their connection to customers. One needs patience and persistence to maintain these accounts and need to work hard to get customers to notice their brand in a crowd of many, many others.
4. The same tactic will not work for every client
It becomes very hard for social media marketers to explain to clients why simply copying the tactics of a more successful business won't work for them. Each business and company attracts different kind of customers and these demographics are spread differently throughout different social media platforms.
5. Social Media is a vast concept
Clients that have lesser experience with social media marketing platforms often think that a handful of sites are what social media is all about. They don't understand that it could include video, blogging, social networking, social bookmarking and social news. And each of these works differently for different kinds of goods and services as well as the target demographic.
6. Social media marketing works in less obvious ways
Social media marketers find it very hard to teach clients that these tactics work in less obvious ways than traditional marketing. Unlike a billboard ad that simply tells clients how using their product and services will benefit them, social media marketing is more oriented towards building relationships with customers and long term relationship with them.
7. It is a full-time job
Most clients believe that once a social media marketer has set up their company pages across various networks, that these would begin to reap results automatically and that these can be operated by just about anyone. What is so hard to explain to them is that the technical aspects of social marketing require technical knowledge and an expert level of understand to make campaigns effective.
8. Building a relevant audience is just the start
A lot of clients judge the success of their social media pages by the number of their followers, likes etc. however, building this audience is just the beginning. Retaining all these clients and turning them into returning customers is the real target that companies need to continue to work towards in the long term.
9. Clients need to be personally involved
Clients think that like regular marketing agencies, social media marketers too would do all the work for their brand. However, social media connects businesses to clients more directly and they don't want to be connected to a marketer. Clients still need to be personally involved at various levels to understand how business strategies can be used to enhance social media marketing campaigns and how they can be used to keep the customer happy.
10. They can't interfere too much
Most clients have a working knowledge of social media which often makes them feel that they can dictate how the social media marketer does his work. Not only does it hurt their working relationship, it also makes it hard for experts to focus on their job.
About The Author: Claudia is a writer/blogger. She loves writing, travelling and reading books. She contributes to Hydroxycut