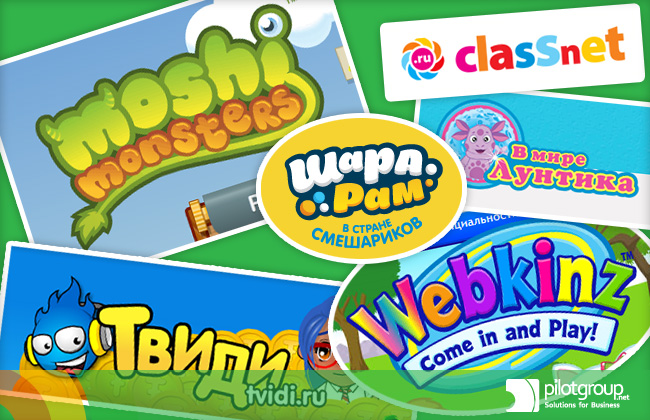 Social Networks are among the most popular trends today. According to surveys, social networks are popular with kids, teens and adults alike, many websites hosting thousands and millions of members. Communities like Facebook, MySpace, Pinterest, and so on have an age requirement that's usually 13 or higher. With rising popularity of social networks and kids longing to have a similar platform, social networks for kids are on the rise.
Here are a few benefits that social networks can offer to kids:
Communication Skills: Communication is very important in every walk of life. When kids join these sites and communicate with other kids of their age group, they improve their communication skills.
Exposure to Different Cultures and Traits: Social Networking sites have members from around the world.  They get to know about different cultures & traditions and get friends from around the world!
Innovation: Social networks undergo changes every other day. Kids learn to adapt themselves to changing technological demands and improvise their skills constantly. This improves their ability to face challenges and gear up for changes in the real world.
Keeping in Touch: Staying in touch with friends and family members from around the world is easier with social networks. As a result, children understand how relationships are made and how to sustain them, naturally.
There are many support communities that help kids express their opinions and share their problems to get help in these social networking sites. This can help kids develop their skills, learn how helping others can bring happiness and also, they learn to ask for help when needed.
Nowadays, educational institutions encourage kids to have accounts in social networks and communicate through them. Likewise, corporations use these sites to communicate with their customers and post updates here.
Overall, social networks have become an integral part of everyone's life including kids.
Listed below are a few top social networks for kids:
ClubPenguin.com: Boasting 28 million users and still counting, Disney's Club Penguin allows members to create a personalized "penguin" avatar, play games or take part in numerous activities.  It's free and designed for kids from 6 – 14 years of age.
Neopets.com: This is another popular site that lets members have virtual pets and earn for every activity like caring for them, buying food or toys for them, etc. There are also contests where virtual pets can participate and pet owners can communicate with each other and become friends.
Similar to this idea is Moshimonsters.com where a child can adopt a pet monster who would create puzzles to test the child's vocabulary, arithmetic and spatial skills and such.
Stardoll.com: A community for girls, it's all about fashion, friends and fame here!
Everloop.com: Built for kids under 13, accounts have to be approved by parents. There are games, books, music, and videos.
Fantage.com: Mobile application is available as well as playing games, colouring sheets, earning stars. No real names are used, and there is no teasing and bullying.
Franktownrocks.com: A multiplayer online game, known as virtual world, for kids ages 8-12, free membership and premium membership to unlock extra features and content, music and video are screened for appropriateness.
Yoursphere.com: There is a coolest blog for parents (internet-safety.yoursphere.com), young audience (kids and teens) under 17 is welcome, parent's email address is required for sign up.
Gromsocial.com: Launched by 11-year-old and aimed to occupy Facebook's niche among youngsters.
Edmodo.com: A perfect service for connecting teachers and pupils and building collaborative networks.
Gianthello.com: Social gaming network offering chats, photos, home page status updates and more to 7-13 year-olds. As they put it, "Our users can now play many of the games that older family members are enjoying on the big league social networks". Lots of apps and 'grown-up' design inside and out.
So quit worrying about your kids using social networks and introduce them to these amazing sites today!
You could as well create your own social networking site and aim it at the younger audience, or build a kids network within a regular community website.
What you need is a good idea and a good script to start. Consider PG SocialBiz community software. It is easy to install & run and offers a lot of functionality that you can use to protect children and offer them fun and secure entertainment tool. Contact our team if you are interested.