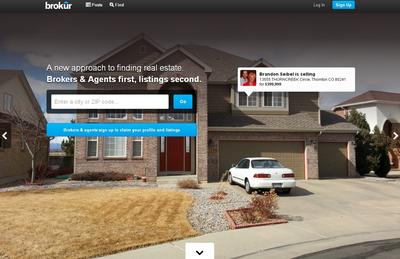 Ryan Shear wants to create a "dating site for real estate."
But the co-founder of Brokur doesn't envision a service designed to kindle romance between, say, passionate home-stagers and strong-but-silent homebuilders. He wants it to help match homebuyers with agents who are just right for them.
The website is a directory that connects buyers with agents based on home-search criteria. So far it has indexed more than 230,000 real estate agents, each of whom has a profile with his or her listings.
Those who claim their profiles may perform social-media actions to attract homebuyers or interact with other brokers.
Startup incubator Doejo designed Brokur after Shear — a real estate developer — brought the idea to Doejo's founder, Phil Tadros. The site's backers say they've raised $250,000 from investors.
Brokur, which launched last week, has staked its future on a bold idea: That it can change the way people search for homes by guiding them to connect with brokers first, and listings second.
Read more in inman.com