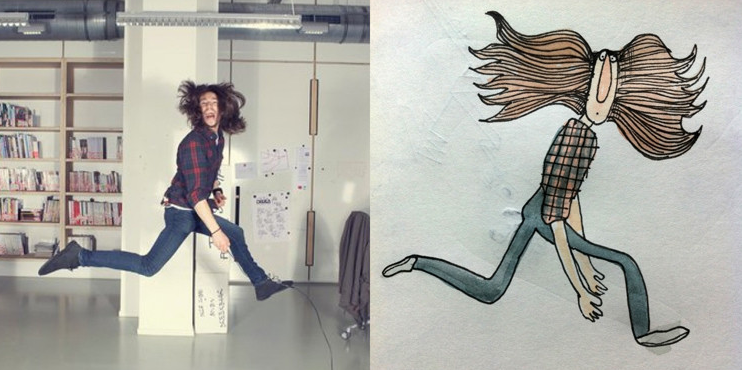 Selfless Portraits is a project that's trying to connect people through art–and Facebook–by having two people from anywhere in the world complete artistic versions of each other's profile photos.
Participants in this experiment upload their Facebook profile picture to the Selfless Portraits site, which are then passed along to another Facebook user to be drawn by hand.
The trick is this–in order to see the finished portrait of yourself, you have to complete one of someone else who you're assigned and upload the drawing to the site.
Read full article and view more photos here.