We are back to the topic of monetization and profits for your dating website. It's very important that your online business earns money over time. Even if you started as completely free dating service, you will probably drift toward "freemium" or "membership" models. Both of them can include services to monetize your members.
In our previous articles on this topic (part 1 and part 2) we have discussed calls, gifts, profile lift-up, photo carousel as sources of revenue. This time let's look into one more option – E-cards. Dating Pro website software has this module in-built which means no extra programming on your side to launch it.
E-cards
These are virtual cards that your members can send each other any time. You can make them paid or free in administration panel. To do that, please go to: Administration panel>E-cards

In section Administration panel>E-cards>Catalog you can add/delete/edit the e-cards you have.
Press "Make paid" button to monetize this tool:

and specify the price in the pop-up window.
The E-cards catalogue consists of Categories > Subcategories > E-cards. When you edit any card data, you can deactivate it or change the price: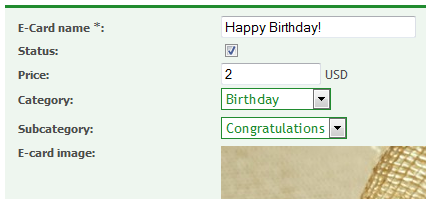 Track orders: Administration panel>E-cards>Orders
You can see the order status right away along with the basic to-from information.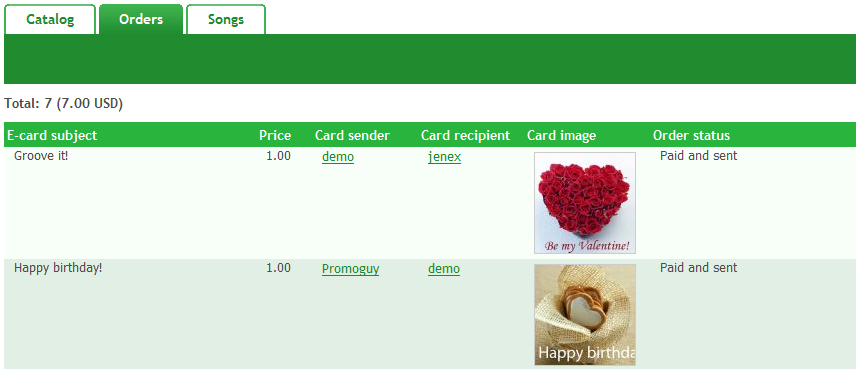 Music for E-cards: you can add music option for E-cards. Just upload some tunes at Administration panel>E-cards>Songs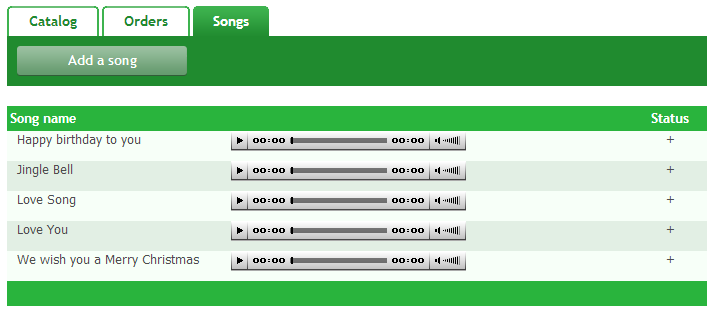 Here's what your site members will see: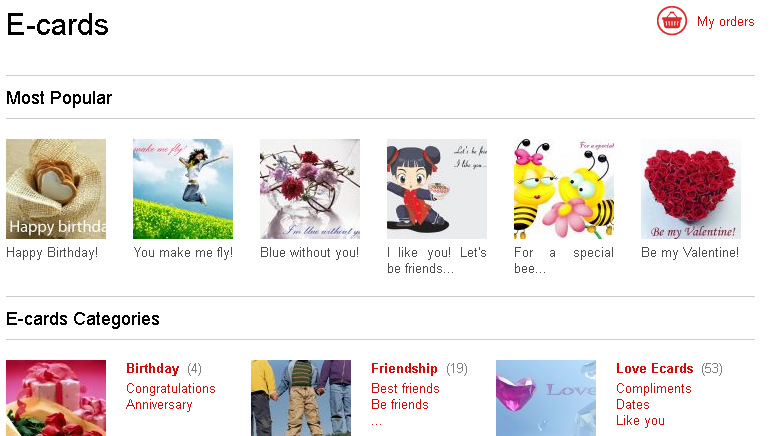 Users can select any card they like and send it to any site member: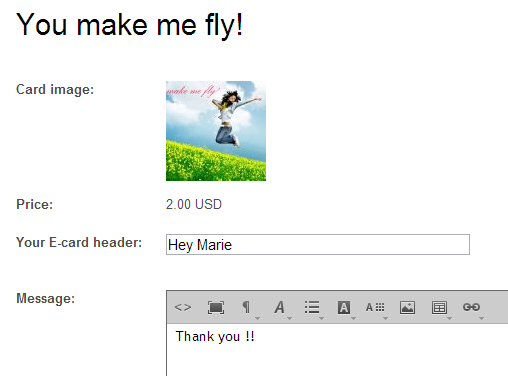 And the E-card gets sent: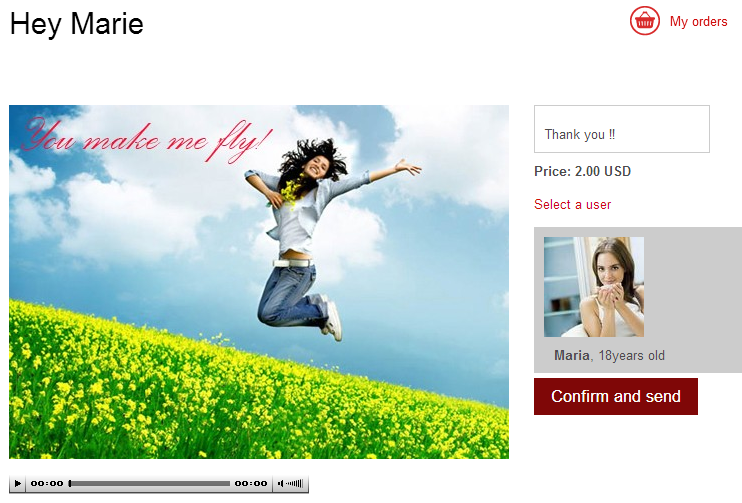 Members can pay from their account or directly with any of the activated payment systems:

They also get orders stats:

When the card arrives, it gets into a mailbox on the website.
There are a lot of other ways to monetize your audience with Dating Pro software like games, selling banner space and memberships. Check out online demo to try them all. Whatever monetization model you choose, Dating Pro is flexible enough to satisfy your needs without serious coding.