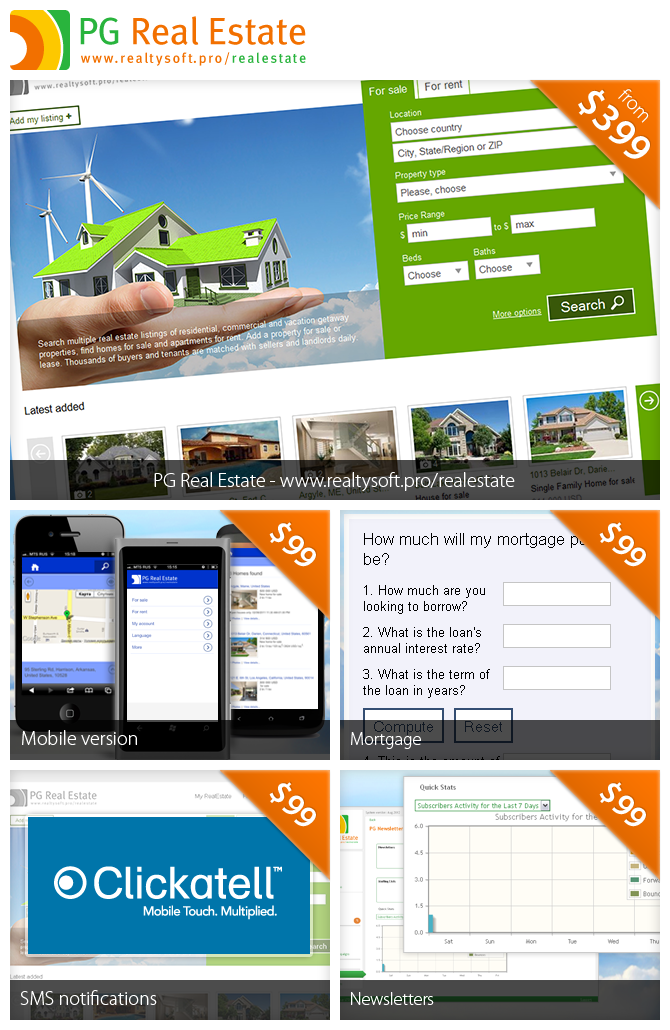 Great piece of news comes for the first spring days. The price of PG Real Estate is reduced!
Just $399 for basic package, just $99 for an add-on.
Why choose PG Real Estate?
It is a ready-to-go real estate site for a real estate company, broker, agent or professional. Lifetime, independent, powerful, rebrandable, 100% open source.
PG Real Estate supports a wide range of options to show off a property, importing and exporting opportunities, directory of professionals for local agents and agencies, extended list of search options, extensive list of fee-based services, useful tools for site members and administrator and powerful administration panel.
Read more http://www.realtysoft.pro/realestate/features/main