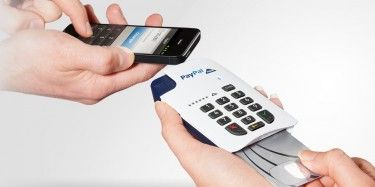 Mobile World Congress (MWC) – arguably the biggest mobile show in the world – starts on Monday, and PayPal will be showcasing a new product there that's been designed to make it simple for cash-based businesses in countries that use Chip and PIN debit and credit cards (not swipe cards like in the US) to take and make digital payments.
Its name is PayPal Here, just like the payment solution for swipe card transactions that PayPal announced last year. It's a great example of their renewed focus on creating beautiful and easy-to-use products that are tailored to address customers' specific needs. In this case, for small businesses to finally offer their customers an easy to use alternative to cash.
Read full article and view a how-it-works video here.