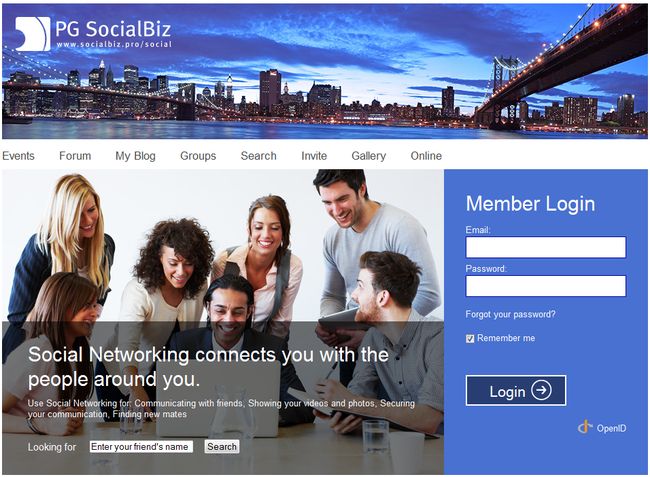 We are happy to announce the new release of PG Social Networking solution.
We have completely changed the look and feel of the user panel. There are 3 design themes for Corporate, Business and Community niches, revamped to match the new style.
Social Networking 2013 also includes:
Video chat – integrated solution by CometChat;
Calls through website (provided by Twilio);
Updated contacts importer (Gmail, Yahoo, etc.);
Updated Games module with monetization option;
Extended access levels with friends of user's friends;
Remodeled photos storage;
Old messages are deleted from the site mailbox once the limit is reached;
Changes in profile pages layout;
Improved logics of SMTP authorization;
And 60+ other improvements and adjustments to the code and design.
*Privileged update offer:
It is a general rule that our customers are entitled to receive free update packages only within 12 months after initial purchase. With the new Social Networking 2013 we have decided to extend the rule. Those of you who have purchased social networking script in July 2011 can receive the new version for free.
You can see online demo here or request free trial from our team. As usual with your order you get a professional customer support, free installation and 1 year of free updates. Customization services are also available.