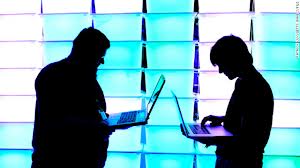 Online, you can project whatever identity you like. But for some people, it's easier to have no identity at all.
A new social networking site, Social Number, caters to those who have a preference for anonymity. Instead of a name or a handle or a thumbnail photo of themselves, users are identified only by a number. In this way, the site encourages users to discuss anything, from a bad job to a hot-button social issue to a substance-abuse problem, without fear that the conversation could be connected to their real-world identity.
"I had been feeling for a while that there were privacy issues with most social networking sites," said the site's creator, who gives his name only as M.K. "I just felt that any time you search someone's name, it pops up in every different way, from Facebook and Twitter and everyplace else … I just felt that there was one site needed where people could come and talk … freely and not worry about who's going to read it and what's going to happen."
Social Number is just the latest volley in a longstanding debate surrounding anonymity on the Internet. It's an issue that encompasses online bullying, trolling and hoaxes like the one involving Notre Dame football star Manti Te'o. For every person pointing out the value in online anonymity, such as for political activists in nations where free speech is threatened, there are others who warn of its dangers.
But social networks built on anonymity are still rare. Most of us see our online selves to be extensions of our real-world identities, and plenty of people hide their actual identity behind a username. But M.K. argues that using a unique number makes the cloak of anonymity that much more secure.
As he told CNN, "a number has no association with who you are."
Read full article here.