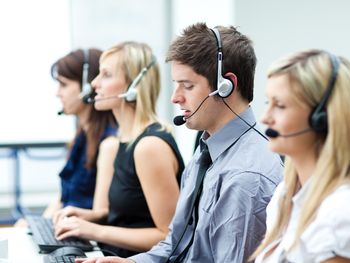 The risks and rewards of looking for love online.
1. "Finding a soul mate is expensive."
Online dating business is booming. The industry is now worth about $1.2 billion, up 4% from a year ago, broadly in line with the growth over the past three years, according to a report by research firm IBISWorld.
2. "Everyone is single sooner or later."
The fastest-growing segment is baby boomers, experts say. In fact, 16% of online daters are over 50. Compared with the general population, baby boomers are more likely to be single, divorced or widowed.
Of course, people over 50 aren't the only growth market being targeted by online dating companies. Grindr, for instance, a free location-based app for gay men, has registered about as many members as OurTime: around 4.5 million since it was founded in March 2009. Those who face a smaller market for potential partners — like gay men, lesbians and middle-aged heterosexuals — are generally more likely to turn to the Internet, says Michael J. Rosenfeld, an associate professor of sociology at Stanford University.
3. "Cupid's arrow often misses."
Dating sites pride themselves on the wizardry of their algorithms, but even the most sophisticated dating site can't always screen for jerks.
4. "So many liars, so little time."
Over half of U.S. online daters lie on their profiles, according to a survey global research company Opinion Matters commissioned by BeautifulPeople.com. Short of scanning each member's driver's license and cross-checking their height and date of birth, there's not a lot that dating sites can do about the honesty of their members, experts say.
Read full artilce here.