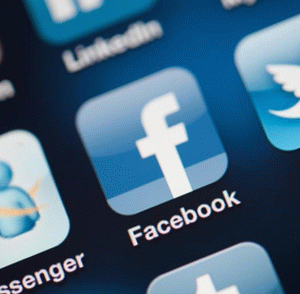 Facebook is developing a new app that keeps track of user location, and reports that information to friends when they're nearby.
The app will be released mid-March, and will run even when it isn't open on users' phones. For example, Facebook user Shirley may get a notification that says Bob is around the corner — even if neither of them happens to be using the app at that time.
Facebook is showing a keen interest in location-sharing. The company tested a "Find Friends Nearby" feature in its mobile app last June. Designed to facilitate meeting new people, users can quickly add the "John Smith" they meet at a party, without confusing him with the dozens of other John Smiths on Facebook.
Friendthem, another company, accused Facebook of stealing the idea, however; and shortly after, the social-network giant removed the feature from its mobile app.
Facebook's new app would be similar to location-sharing apps, Glancee and Highlight, and would run in the background of users' phones. Highlight, for instance, analyzes users' Facebook information to let them know when they're near friends, as well as when they're close to people with whom they share mutual friends or similar interests on the site.
Facebook acquired Glancee last May. The company's staff joined Facebook, and at the time indicated that it would be creating products for the site's community as a whole. Members of Glancee's engineering team are a part of the group creating the new app.
Source: http://mashable.com/2013/02/04/facebook-location-sharing/