If you are starting a dating website or have an online dating community built with Dating Pro software, consider setting up your memberships. The idea being that you restrict members' permissions to access certain site sections or site features until they pay to upgrade their membership and are granted full access.
For most dating websites membership fees remain the biggest source of revenue. The new trend though: offering free trial period with extended options to new site members to convert them into paying members later. eHarmony and Match started to advertise their bonuses this fall.
With Dating Pro solution, you can enable free trial membership as well as create groups and packages. No special programming needed. Everything is done from administration panel.
Here are some "how to" tips and instructions:
1) Go to administration panel: http://yoursiteurl.com/admin
2) Go to Users>Memberships block
3) Switch on "Free trial membership group" and define its period there:

4) You can edit the names of the membership groups by clicking the small pencil icon:

And you can call every membership group with the names you need:

Save.
5) Then click the number for each membership group to edit site access levels:

You will get a list of all possible permissions with checkboxes to check/uncheck:

Adjust and save.
6) For paid groups we can adjust pricing schemes. At the same permissions page choose "Pricing" tab: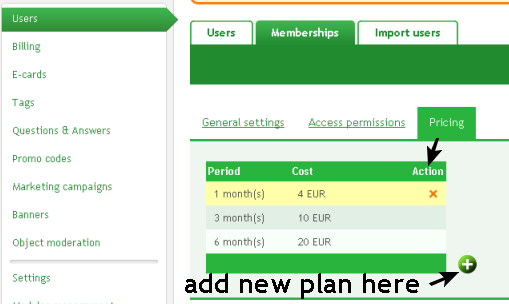 You can delete / add new pricing plan for that very membership group. It's good when you have 1-2 membership groups and want to provide discounts for longer subscriptions.
7) Choose site's currency: Go to Admin panel>Settings>Payment systems & Site currency> Site currency: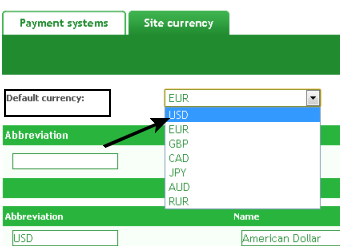 Choose the default currency for the whole dating website. Save.
And final note: a beautiful thing is that you can offer more at the beginning and adjust your policies with the course of time in minutes from administration panel. So if you are thinking on starting a dating website, consider Dating Pro software. It has a big list of monetization tools including memberships engine, additional paid services and bonuses for site members. Check out our online demo: http://datingpro.com/dating/demo.php