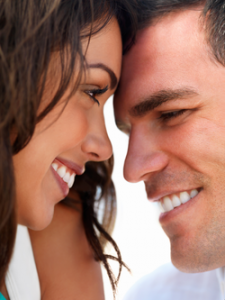 With Valentine's Day less than a month away, OKCupid (one of the most famous dating sites) on Tuesday launched a new mobile app, dubbed Crazy Blind Date, which is intended to help users spice up their love lives.
Singles no longer have to spend a night alone at home when all their coupled-up friends are out doing fun things. With Crazy Blind Date, OKCupid members can set up a date with just a few hours notice.
Here's how it works:
After downloading the free app to your iOS or Android device, you can sign in using an existing OKCupid account, or create a new profile. Newbies will need to choose a photo, and add their first name, birth date, and sexual orientation.
Next, choose which nights of the week you're available for a date, as well as a few specific locations where you'd be open to meeting, like a bar or coffee shop in your neighborhood. From there, go about your business while Crazy Blind Date searches for a match. Once the app has found a compatible date, it will send a confirmation to both parties.
The app is available now for iOS and Android.
You can see full article here.