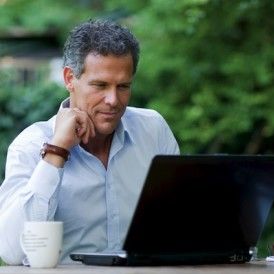 Content marketing by far is the best method to drive traffic to your website. Driving traffic to your website boosts awareness about your business and it does so in the most cost effective and easiest way.
A variety of methods can be used to reach your target audience through content marketing. Moreover content marketing is easy to start with. Updating social media pages, or starting a FAQ page, or just writing a How-to series can work wonders to your small business. With time and increasing following in the virtual world you need to understand the need of the audience and content marketing becomes the most important tool of your business.
Here are some few tips for your content marketing.
1. The mission statement:
One of the most important aspects of content marketing strategies for small business is the editorial mission or the content marketing mission statement. The strategy is very important as this gives a clear vision of the business. Without a proper strategy the content developed for content marketing or the business makes sense to the target audience. Have a solid and honest strategy.
2. Provide information as an expert:
Becoming a trusted and reputed name in providing information to clients or would be clients in general can be a hugely rewarding option. The internet is hungry for information and helpful information, make your mark as an expert in your niche. This will create a loyal brand of followers and referrals to your content. This will generate good business in the long and short run as well.
Develop insightful guides, e-books and videos; distribute them in your web-pages, social networking pages for user benefit and user education.
3. Communicate with customers:
Have a compiled list of questions from clients in the past in the FAQ sections. Moreover use the discussion forums, comments section, and query section in different website and blog pages to reply consumers. This will help you build your company reputation.
This will also help you build your reputation as an authority in your niche.
4. Socialize:
Use the social networking and social bookmarking sites to develop your company page. Promote your products and company. Use this platform to share contents that you have posted on your website. Use the contents that will be useful and helpful to the consumers. Always share updates on these pages. Helpful contents and useful ones are mostly to be shared and liked, which will help you build a better consumer base and brand identity.
5. Involve employee:
Develop your content with a good one for the employees as well. In case you don't have too many employees, having individual profile mentioned will be a great strategy. They will share these pages with their network and this will definitely help the growth of your network.
6. Creating as a team:
Also termed as co-creation, this can be hugely beneficial and effective content marketing strategies in the coming days. Using non-competitive partners to develop excellent content can be cost effective and also drive huge traffic.
Finally:
Though content marketing seems easy, it is actually a difficult task. A combination of all the above methods in judicious proportion can do wonders in promoting your small business. Just keep in mind that honest efforts and customer centric content and behavior always works that extra mile.
About The Author: Claudia is a writer/blogger. She loves writing travelling and reading books. She contributes for Greenworld Restoration Michael Torres. Find here her contribution for Greenworld Restoration Michael Torres.